Duke Street Market
Creative Tourist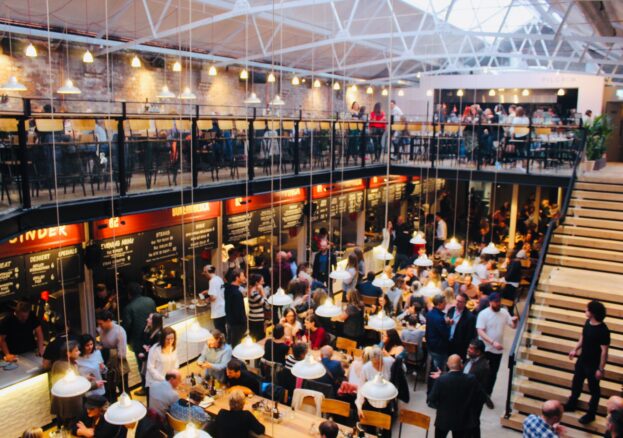 Review by Stephanie Heneghan:
The transformation from 24 hour off-licence (don't worry Swiftdrinks has only moved next door so you can still get those 3am booze supplies) to chic and cosmopolitan Duke Street Market is the kind of makeover that even Bobby from Queer Eye would be impressed by.
It's a thoughtfully beautiful venue, with equally as considered vendors within. A spacious open plan hall with a mezzainine level (the home of the showcase restaurant Pilgrim, winners of the Million Pound Menu) and a selection that includes Cucina Di Vincenzo (already one of the most loved Italian restaurants in Liverpool), Bone & Block (a meat eaters heaven), Finca (another Million Pound Menu winner!), Ginger (the latest venture from the team at 60 Hope Street).
Yes there's a familiar feel to the layout, with the low hung lamps and long shared benches that you'll recognise from similar locales in Copenhagen, Berlin,  Madrid, London… and Manchester. But there is room for all and we're sure this newcomer will be welcomed by most.