Umezushi
Ian Jones, Food and Drink Editor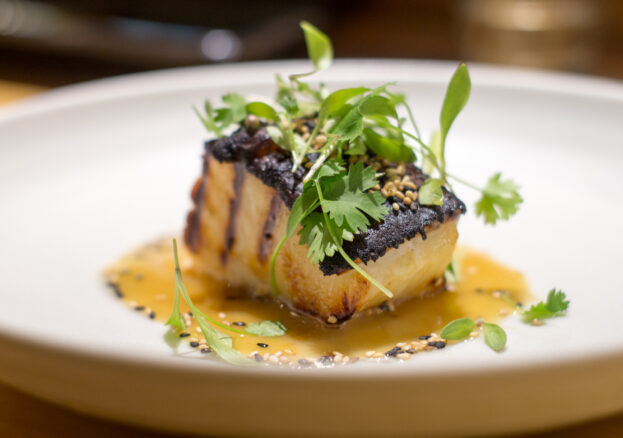 If you're in Manchester and love food, you'll be aware of Umezushi. Despite being tucked away under an old railway arch behind Victoria Station on the edge of the city centre, it has a reputation across the city that money can't buy. Following the opening of their new deli and event space, Kitchen In An Arch, we head over to the parent venue to try out dishes from the upcoming new menu.
You won't regret a single penny spent here
It's a small, minimalist space with a laid-back gentle jazz soundtrack and just sixteen covers. Despite this, it never feels pokey. The vibe is relaxed and the staff are more than willing to recommend courses and explain dishes in mouth-watering detail, like a food-lovers ultimate Jackanory.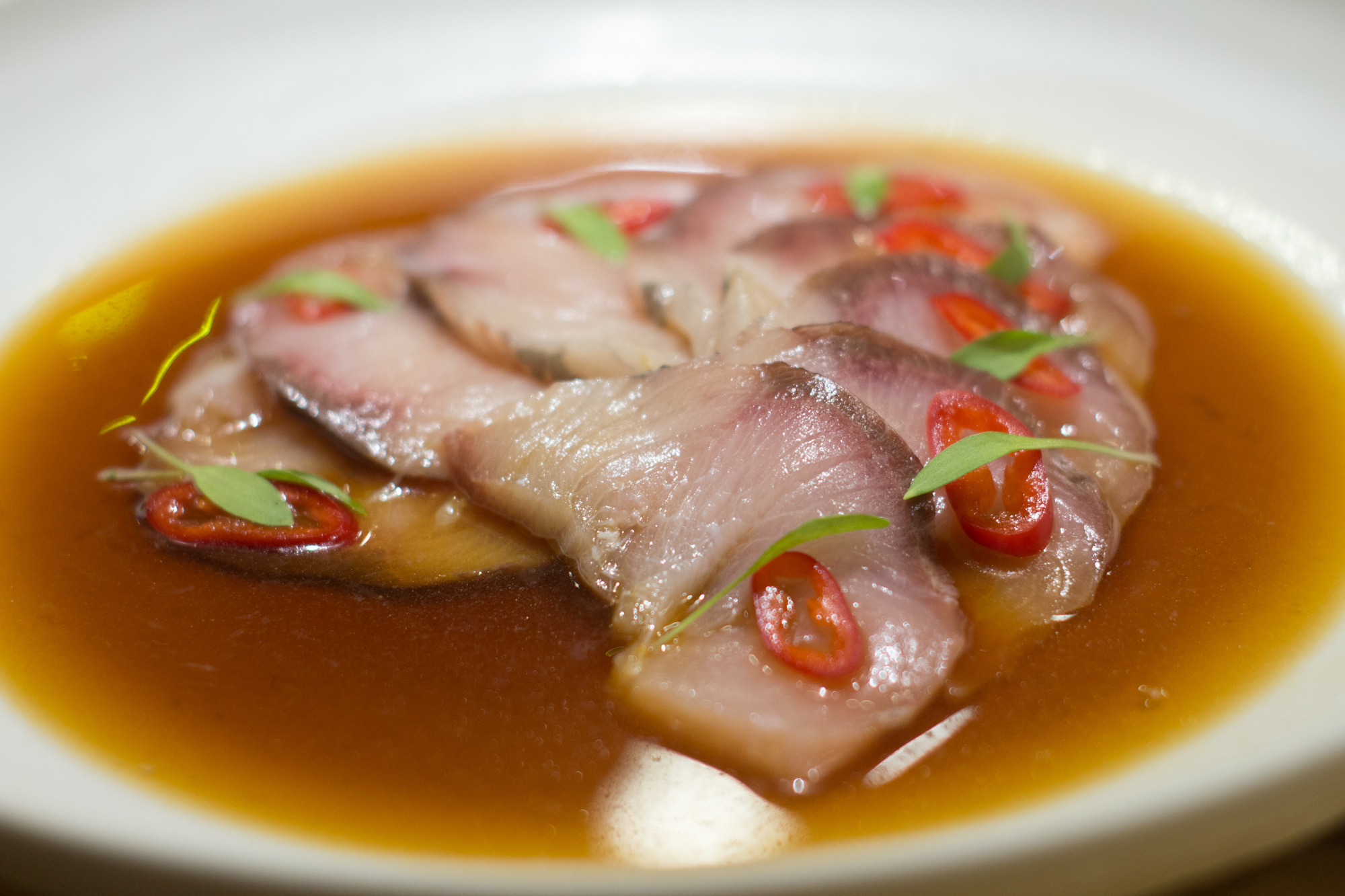 We begin with a Scottish rock oyster. I'm the first to admit I'm not the world's biggest oyster fan but this is unlike anything I've tried before. Gloriously fresh, as is everything Umezushi serve, with a tart ginger and chilli vinaigrette that adds new depth to this saltwater mollusc.
Over the evening, we try various types of sake, from the faintly sweet to the kind that'll put hairs on your chest, whether you want them or not. This sake list is a new development, very much in keeping with the Umezushi way.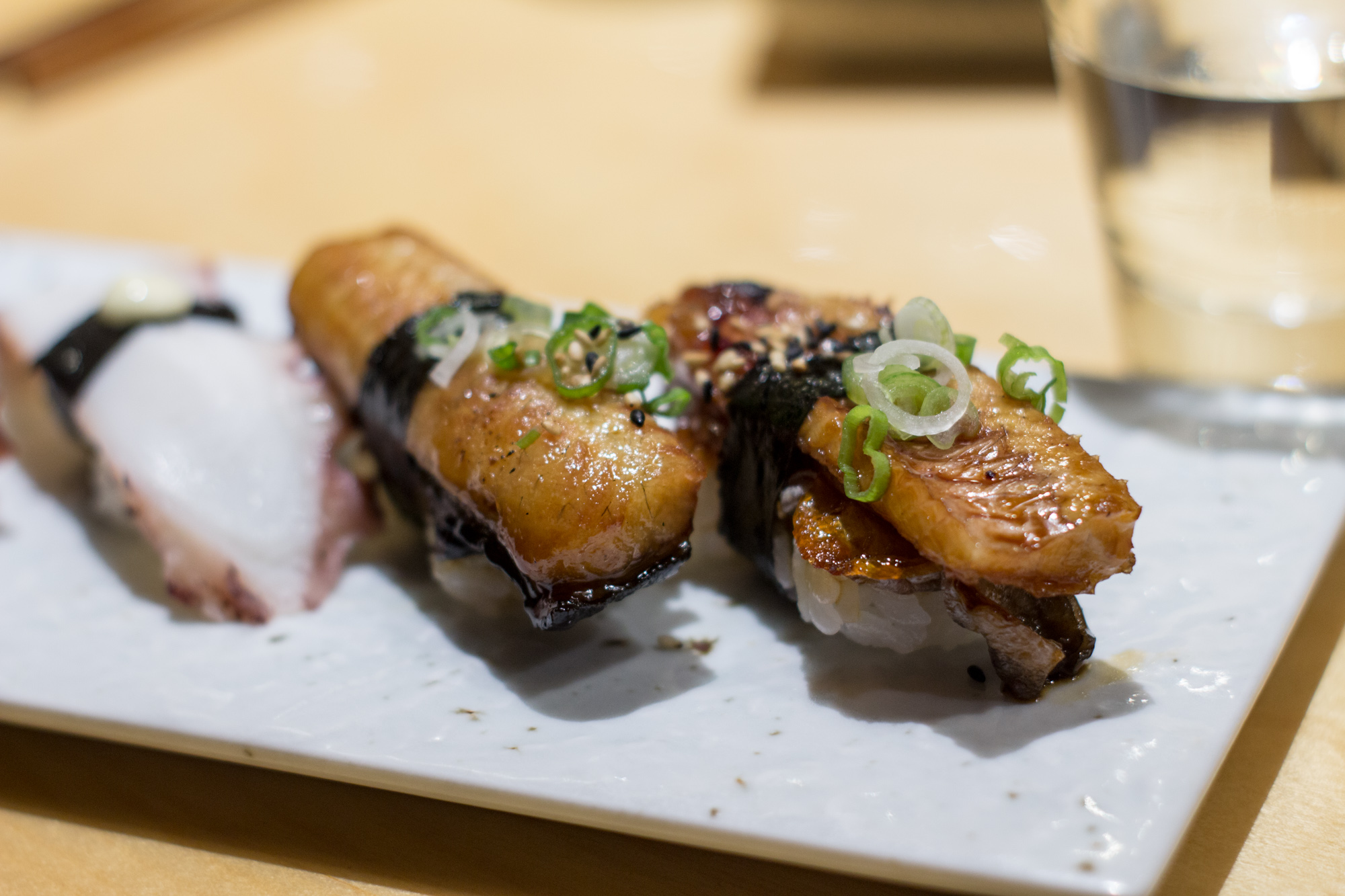 Next up, hamachi ceviche. Now, ceviche isn't technically sushi, likely originating in Peru, it's a delicate preparation that very much belongs on the menu, involving a light citrus-meets-soy sauce gently marinading the strips of bold, almost meatlike, hamachi fish. The flavour is deep and satisfying, and the presentation beautiful.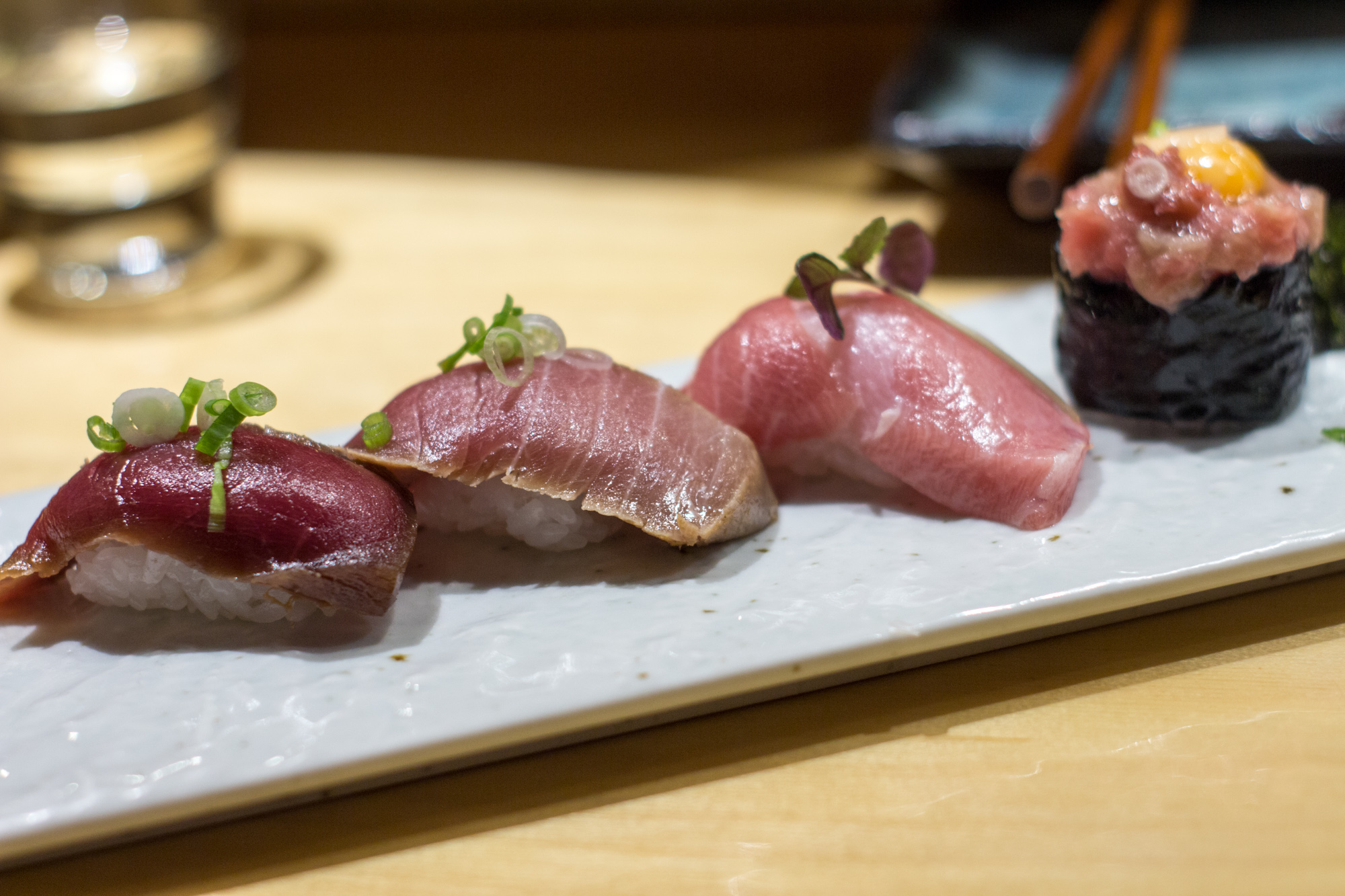 Then a selection of tuna nigiri which includes akami, chutoro and otoro, going from leanest to fattiest. Akami, the leanest cut is a rich dark purple, strong and with a firm bite, while the negitoro, the fattiest serving, is almost liquid, this minced-up tuna only keeping its structure thanks to a seaweed wrapping. This piece has miniature specks of plum on top, along with the yolk of a quails egg. It's truly remarkable – a fascinating combination of intense flavour and unusual textures that takes your tastebuds a few seconds to compute. It's an absolute must-try for those with a curious palate, but be warned, it won't be for everyone.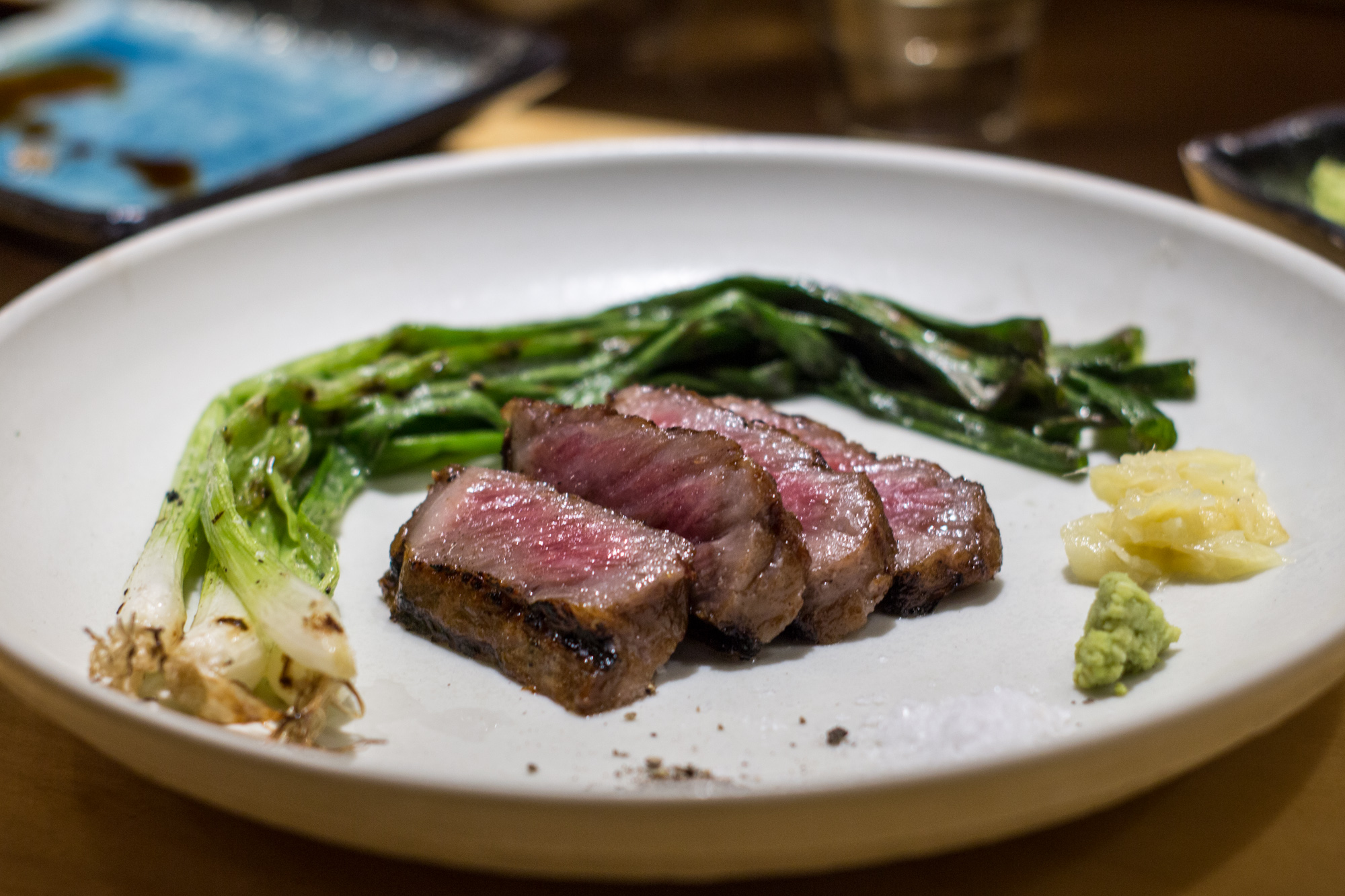 Another plate of nigiri follows, featuring a seared sea bream nigiri topped with a blob of glorious apple and pepper salsa. This comes alongside an octopus nigiri (boasting a mini blob of aioli) and that Umezushi classic, the unagi nigiri. As anyone who's been to Umezushi will know, unagi is freshwater eel, and one of the most fascinating dishes in the city. It's darkly caramelised and sports a spring onion and ginger garnish, and undergoes an astonishing preparation process.
Briefly, eels are brought in live for freshness, then the next few days are spent preparing them, including roasting the bones for 24 hours to create a stock, in which the eels are then roasted again for another 24 hours. It's fair to say no other restaurant in the city spends as much time and effort on one dish. And it's undoubtedly worth it. It's one of the most exquisite morsels you'll ever taste and worth the trip alone.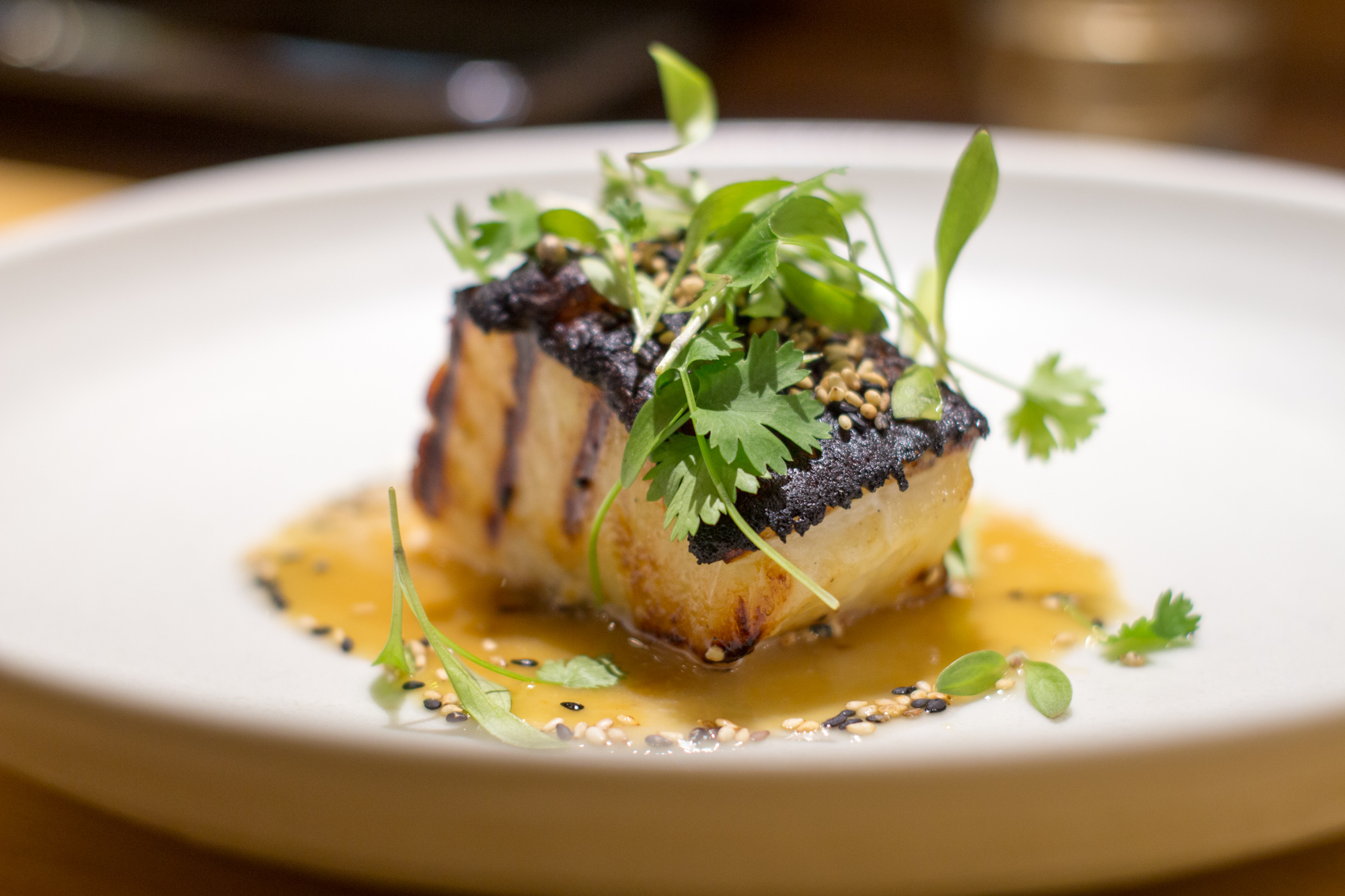 Our penultimate course is the miso marinated Patagonian toothfish, aka Chilean fish sea bass. Words can't do this course justice. Marinaded for three days, the fish is charcoal grilled, while the accompanying miso sauce is an intensely flavoured warm reduction with such depth of flavour it makes time slow down. It comes topped with sprigs of coriander and sesame seeds, and the fish itself flakes apart beautifully, soft and supple, while lightly crisped on the surface. It's magnificent in many many ways, and one of Manchester's new must-try dishes.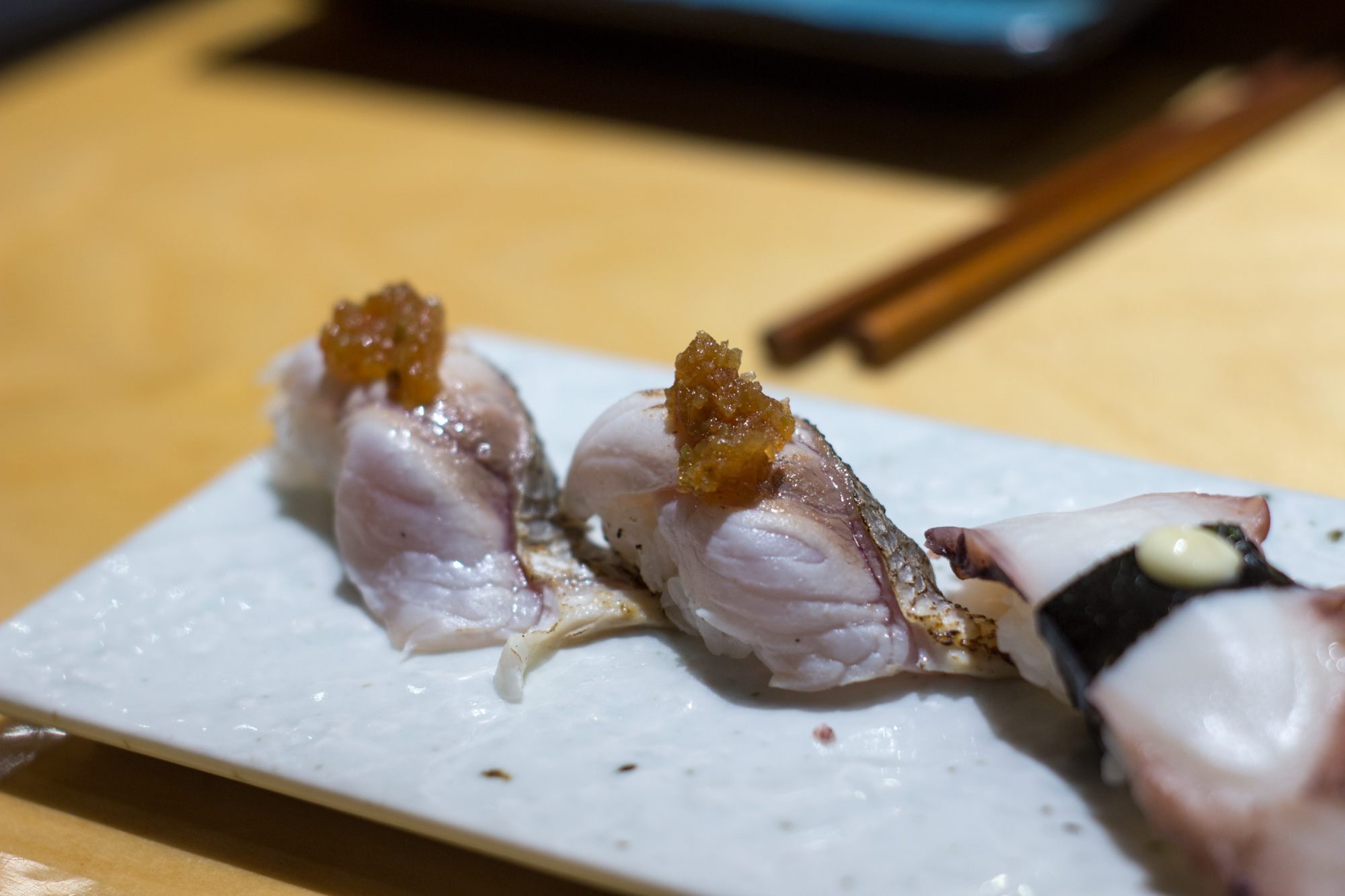 And finally, yet another truly remarkable dish, the Wagyu steak. This is from cattle raised in the Gunma prefecture, for ultimate authenticity, a meat revered throughout Japan. The thick slices of meat are charcoal-grilled and marbled throughout with delicious super-salty fat that melts at precisely 38 degrees. On the side you'll find spring onions cooked in this Wagyu fat, plus four accompaniments that perfectly complement the meat's rich flavour: salt, pepper, wasabi and ginger. The meat dissolves in your mouth, making for easily the most decadent dishes you're ever likely to find in Manchester. It's almost a privilege to try it.
When it comes to listing the city's best restaurants, Umezushi has always been a strong contender. With these new dishes going ever-deeper into mind-bogglingly complex preparation techniques and involving some of the best ingredients on the planet, it's fair to say Umezushi just outclassed the competition. You won't regret a single penny spent here.