Teacup Kitchen
Creative Tourist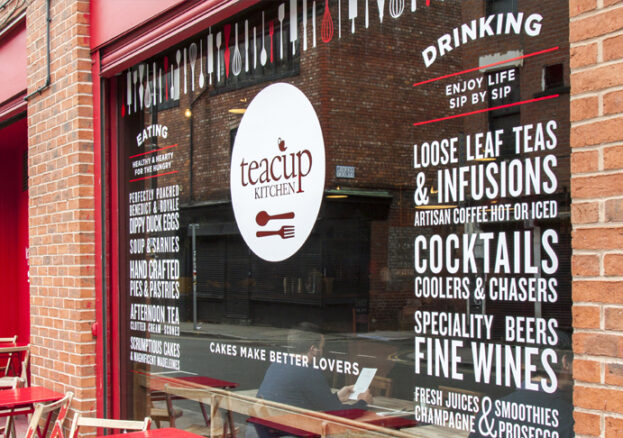 Teacup Kitchen was once a purveyor of funky goods as well as hot drinks, this Northern Quarter favourite is now just a stylish and firmly Mancunian café, and it's considerably better. Carefully-coiffed bohemian types preside over a counter stuffed with designer pies and hearty cake wedges; teapots brim with owner Mr Scruff's very decent teas, coffees are courtesy of local speciality coffee roaster, Ancoats Coffee Co. The emphasis is very much on tea-with-cakes, the tea menu alone running to several pages and each cuppa coming with strict instructions and a tiny egg timer to ensure the perfect brew.
The breakfast and brunch menu here is great too, with a wide selection including some fantastic vegetarian and vegan options; from superfood porridge to the a full English breakfast via mushrooms, falafel and avocado.
Teacup Kitchen is also an ethical choice, they make an effort to use organic and fairtrade produce where possible and they've made changes to combat the use of plastics with all their take-out packaging and straws being 100% compostable.
Evening opening and a full license have shaken things up a bit, but it's still a popular choice for a daytime cuppa.