Superstition Bar
Ian Jones, Food and Drink Editor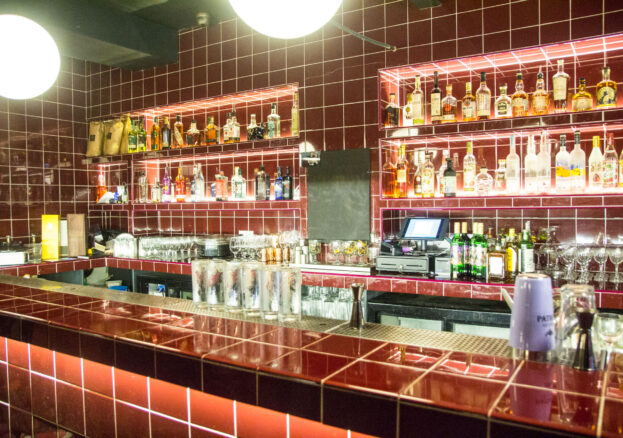 Superstition Bar is an underground bar at the mid-point of the Northern Quarter on Newton Street. While the Northern Quarter is becoming ever-more corporate and co-opted by unimaginative chains, Superstition is a truly independent venture, launched by owners and friends Chris Mullen and Sean McGuirk.
High-quality cocktails are the order of the day
High-quality cocktails are the order of the day, with a wide range of original concoctions battling for space with the classic choices. The venue itself is pleasingly understated – a sign outside is the only indication of what's down below.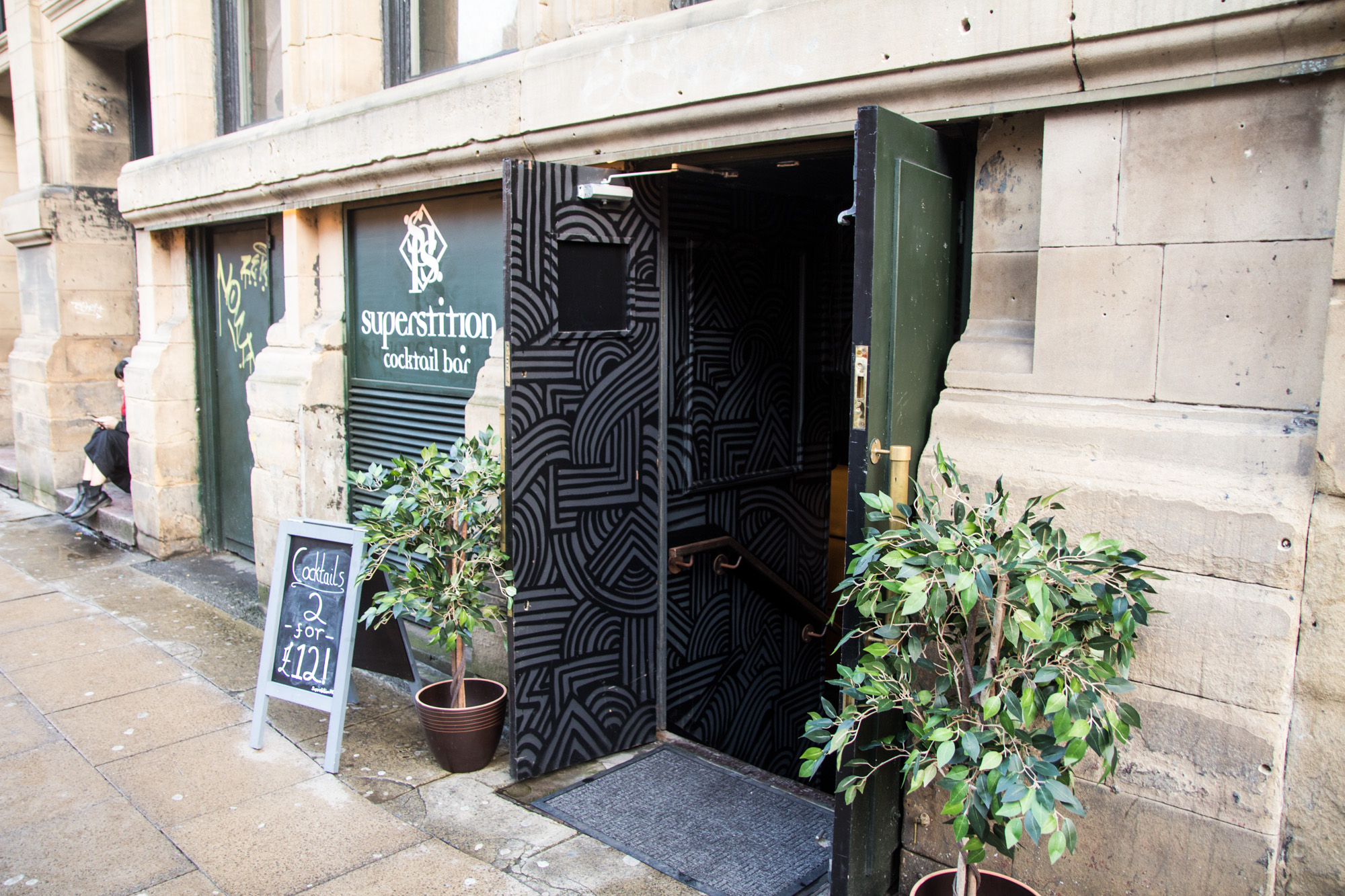 The atmosphere is welcoming and cosy, a classy New York-inspired dive bar with a unique soundtrack of electro swing. The owners are taking things slowly, with plans to establish DJs and artwork at a measured pace. You won't find gaudy offers or gimmicks here, just a classy place to enjoy drinks with friends and friends you haven't met yet.
A classy New York-inspired dive bar
It's also the launch place for the new gin experience from I Love Manchester, where we're treated to a short informative explanation of the latest gin to hit the city. It's made with a potent strawberry jam from Manchester jam-makers Duerrs, and has a gloriously sweet, fruity aroma before hitting you with that crisp gin taste.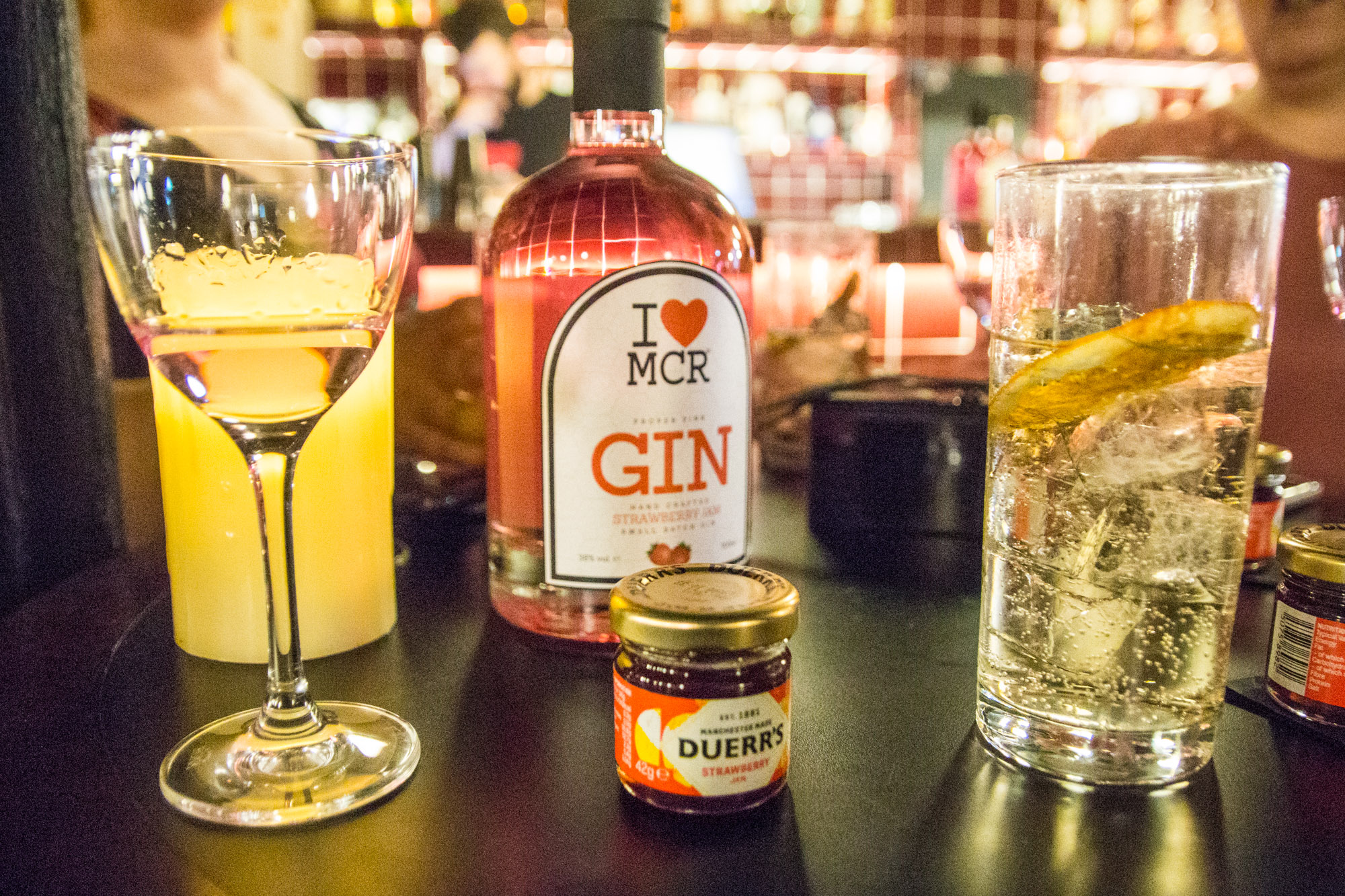 Superstition Bar is exactly what the Northern Quarter needs. An intimate, stylish bar that puts the emphasis on high-grade drinks and an equally smart atmosphere.