Stanley Park Blackpool
Laura Harris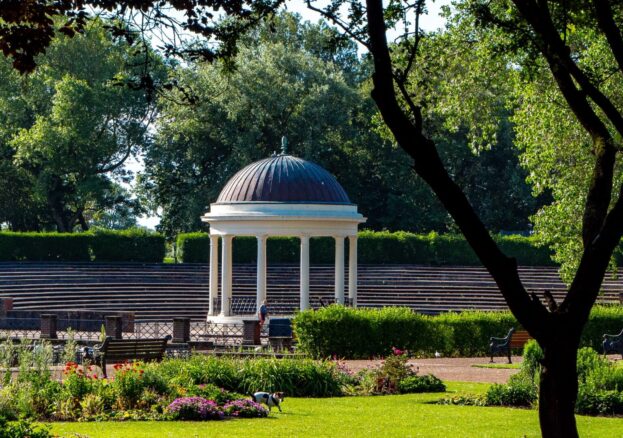 It was no small feat for Stanley Park to be voted in the best park in the UK in 2017 by the Fields in Trust Awards. But going on to win the award again 2 years later sealed Stanley Park's place at the top of the nations favourite parks. And it is a well-deserved title – with attractions from lakes, to cricket grounds, to an art deco café the park has much to recommend it. No wonder 2 million people visit each year!
Sitting in the town centre, Stanley Park is the main municipal green space for Blackpool's residents and visitors. It spans a huge 390 acres and, having been opened in 1926, is reaching its centenary. The park is bordered to the east by Salisbury Woodland, which offers visitors the change to continue their walk through the woods.
A gem in the crown of the grade two listed park is it's bandstand which sits on the edge of a lake. The Friends of Stanley Park and Salisbury Woodland work hard throughout the year to host lots of free events, including performances on the bandstand. Make sure to check out if anything is on when you visit, and grab a good spot with a picnic to enjoy the music.
The park is split into four zones. The north and western zones feature formal gardens, while the eastern area boast a lake and woodland area. Those looking for activities should head to the south zone to find the children's play areas and sports facilities. Refreshments can be enjoyed in the art deco café, where you can make use of the al fresco dining areas and watch the world go by.
There's so much to see and do in Stanley Park that it is surely a staple part of a trip of Blackpool. See for yourself what makes it one of the nations favourite parks!