Seven Stories
Creative Tourist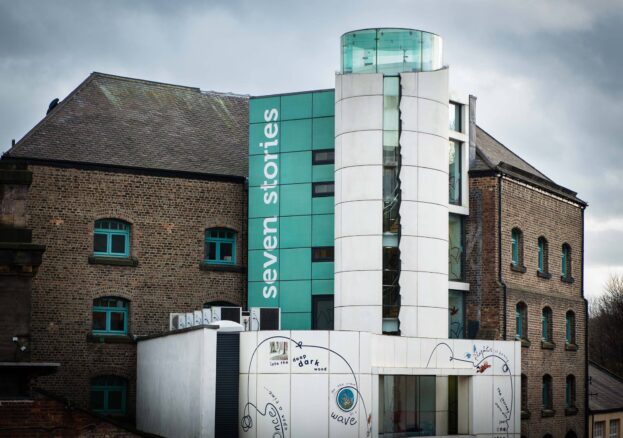 Do you love a good yarn – as in story? Seven Stories is the National Children's Library, which brings together all of children's literature into a single building. Based in the creative area of the Ouseburn Valley, it is housed in a building with, of course, seven stories, but its name has a double meaning as all the stories they tell fall within seven plots: Quest; Overcoming the Monster; Rags to Riches; Voyage and Return; Tragedy; Rebirth; and Comedy.
For any book lover, it is a dizzying and exciting experience to be able to journey through and enjoy such a comprehensive collection of stories in one place. From books that are considered classics through to modern stories by authors like David Walliams. They are constantly looking to preserve this national heritage of storytelling, and have a constantly growing archive, as they strive to collect and preserve books and manuscripts from all over the world.
A visit is a must for people of all ages to share the stories they love and learn new ones
Rough drafts, illustrations, and notes from famous authors alongside the works of Enid Blyton and Philip Pullman are all a part of their archive. The famous author Michael Morpurgo donated all of his manuscripts, so if you love seeing how books come together, it is worth a trip.
Even if you are not looking for a rare book, you'll find something for every taste in their collection of 35,000 books. The staff provide a daily Storytime, where they read one of the books in the collection to visitors of all ages. These sessions are incredibly popular. Readers in Residence, meanwhile, sent a member of the Seven Stories team into schools all across the North East to read to students and grow the love of literature in young people. Travelling exhibitions focus on how we tell stories, and on various types of literature and illustration, all bringing exciting new ways to look at children's storytelling. A visit is a must for people of all ages to share the stories they love and learn new ones.