Guy Fawkes Inn
Ian Jones, Food and Drink Editor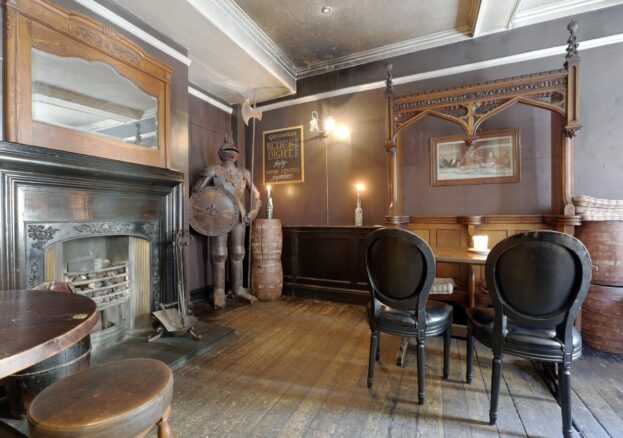 York's celebrated Guy Fawkes inn is so-called because the medieval building is quite literally the birthplace of Guy Fawkes. Built on the very spot where the notorious plotter was born, it's ideal for anyone who loves an inn filled with historical character. It also features a homely, relaxed bar serving real ales, an award-winning restaurant and thirteen individually furnished bedrooms.
The beautiful timber-frame building is situated just in the shadow of the Minster, making this the premier spot for visitors interested in York's rich, multi-layered history. Aside from the cathedral, nearby are the Art Gallery, the Yorkshire Museum, and the Chocolate museum. The hotel even offers a free guided tour to all guests, available from Friday to Wednesday, starting from outside the hotel and roaming all over the city.
Of course, being a member of the prestigious HRH group, and a recipient of the Tripadvisor excellence rating, the historic Guy Fawkes Inn is entirely up to date with modern services. The bedrooms combine beautiful period furnishings (including the option of a four-poster bed) with flat-screen televisions and appurtenances.
The locally-adored attached restaurant has earned an AA Rosette and is styled with wooden floors and gas and candle-light, offers a great selection of quality pub food, such as the hand-battered haddock fillet, or the famed W. Peat sausages and mash, followed up by sticky toffee pudding. Guests lucky enough to stay over Christmas will be treated to an especially splendid affair, with the likes of Yorkshire game terrine followed up by butter-roasted turkey breast.