Dot Goods Altrincham
Carmel Smickersgill, Tours & Activities Editor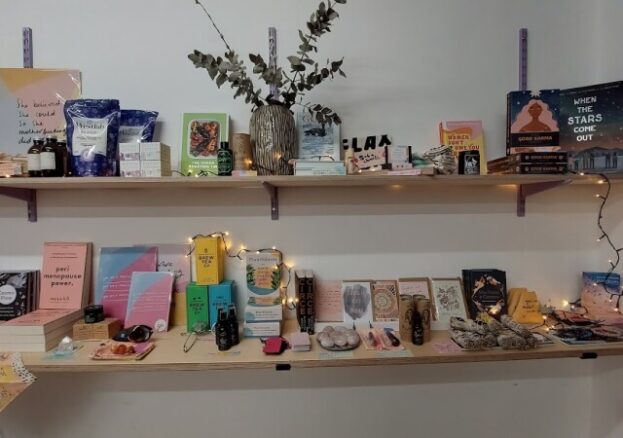 Alongside independent shops like IDAHO and SO Marrakech Dot Goods welcomes its customers with open arms, offering not just a shop but a place to be and relax, escaping from the outside world. As well as stocking a healthy selection of design, lifestyle and clothing brands they also supply the good people of Altrincham and beyond with excellent coffee and baked treats.
Just a short way up the A56 from Altrincham town centre. Dot sits on the high street taking pride in the way that the shop acts as a haven for the community, not just a place where you go to buy things. Having said that, once you see the selection of ethically sourced, handmade products from independent producers, it's a real challenge to walk away empty handed.
Call in for a peruse amongst the colourful shelves and a comfort coffee.
The colourful interior is lined with books, mugs, clothing and aesthetically pleasing household must-haves that feel like they belong as one collection. As you'd expect from a gift shop they also have an extensive and beautiful selection of cards. You can also find products that aim to help our planet such as ocean saver cleaning products and eco friendly beauty products.
Aside from the shop, Dot also hosts a selection of activities to get involved with. For little ones they have an eight years and older mini readers book club, encouraging young people to enjoy reading with friends. Adults can meet up with like-minded readers in Dot's book club, develop craft skills with one of the shop's macrame workshops or alternatively, just call in for a peruse amongst the colourful shelves and a comfort coffee.
Check out the Dot website for more information about their ever changing schedule of events, or call in to see their beautiful collection of things for yourself.