Chester Townhouse
Ian Jones, Food and Drink Editor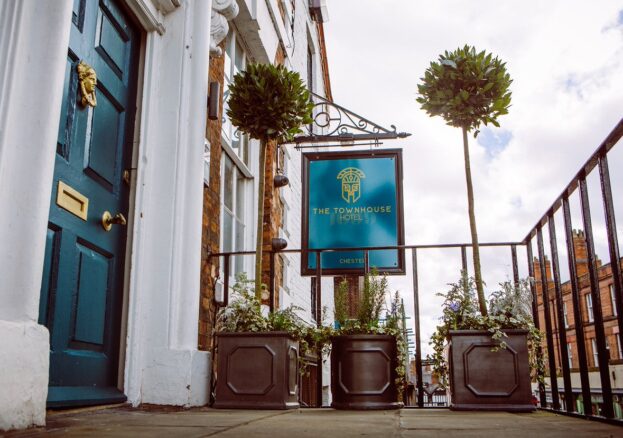 You'd be hard pushed to find a better hotel than Chester Townhouse for location, nestled among some of Chester's finest architecture and just a few minutes stroll from the train station.
The building itself is full of charm, just thirty rooms with lots of winding staircases and stunning views, not to mention the excellent in-house restaurant, the 1699 Brasserie. The staff are a delight, endlessly friendly and clearly proud to represent the city, a refreshing change to the more stressed-out air found in the hotels of its bolshier neighbours Liverpool and Manchester.
The rooms are high-quality, large and spacious, featuring modern British design touches designed to relax the weary traveller, and the beds are some of the comfiest around. All the essentials are here, including a nice-sized TV, although you're unlikely to use it considering the attractions on your doorstep. In addition to classic and executive rooms, this hotel also boasts family rooms that can sleep up to 4 guests, plus two group pads, the 'Roman Vault' and the Amphitheatre 2 bedroom Apartment.
The Secret Garden bar at the rear of the hotel is a new addition and an idyllic spot to enjoy drinks and food, whatever the weather. Featuring artwork by Brazilian street artist Liam Bonini, it's a funky outdoor space packed with cool vibes and Insta photo opps.
If you're in town on business, Chester Townhouse is a well-priced option, but if you're visiting Chester to see the sights, you'll struggle to find anywhere quite as agreeable as this beautiful independent hotel.