Chester Rows
Vicky Andrews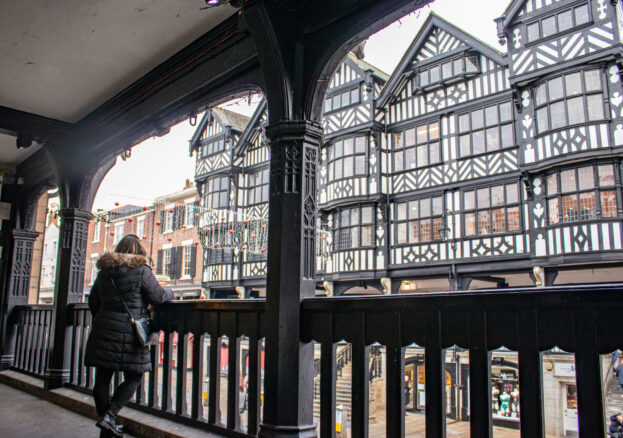 Chester is renowned for some of the most attractive and elegant shopping streets in the world and The Rows have a historic appeal that puts them on a par with Edinburgh's Prince Street, The Shambles of York and the Old City of Bern in Switzerland.
The Rows run along Watergate Street, Northgate Street, Eastgate Street and Bridge Street and are a unique construction of two-storey, 13th century buildings, with half timber bay windows and continuous balconies. It's an eclectic combination of Medieval, Georgian and Victorian architecture that evokes a special kind of 'wow' moment from first-timers. You can see the history in these buildings as their architecture is directly affected by how they've been used over the years. For example, the now-street level shops would have formerly been store rooms for the upper level shops, which would have been directly supplied by trade from the river. The Rows also provided protection from the chambers pots which would've been routinely thrown into the streets and were decorated with flowers to combat the smell.
The oldest surviving shop face in Britain, with sections of the building dating back to 1274.
These charming shopping arcades of yesteryear are one of Britain's best examples of 13th century architecture. Many of the buildings are listed and The Three Old Arches in Bridge Street is believed to be the oldest surviving shop face in Britain, with sections of the building dating back to 1274. Some are Victorian copies of the original black and white frontage, but still attractive to look at and awash with plenty of old-fashioned character. It's places like Bridge Street that provide Chester with its unique character as a city.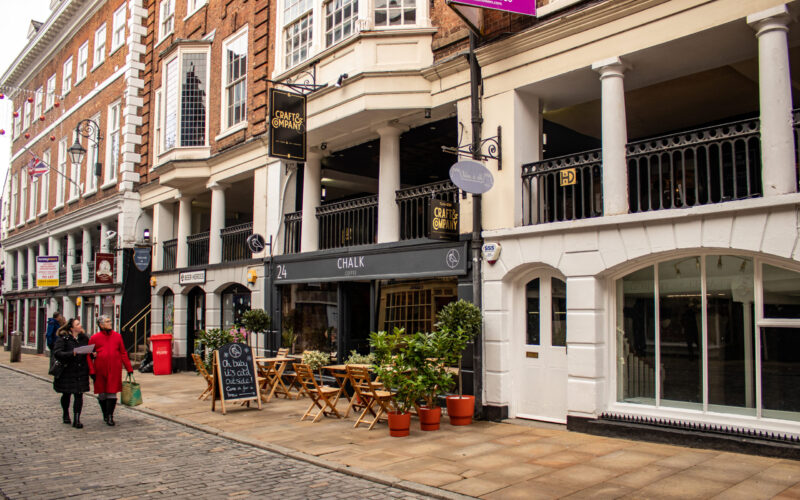 The Rows add to Chester's status as a prime shopping destination and are home to a wide selection of independent traders, famous names and speciality stores. Stroll along the historic walkways and discover some of the city's finest cafes and bars, as well as the best in boutique fashion, unusual antiques, hand-made chocolate and quirky gifts.
Lots of traders open late into the evening and the streets are just as magical after dark, with plenty of spots to duck inside and warm up. The Rows offer much more than just retail therapy and are one of Chester's most photographed attractions for a good reason.
Even if shopping isn't your thing, you can experience the Rows while hearing about the area and architecture's history with Discover the Rows, a walking and audio tour. This part of the city is well worth a visit to see the living history in the architecture which has been so well preserved.