St Mary's Creative Space
Vicky Andrews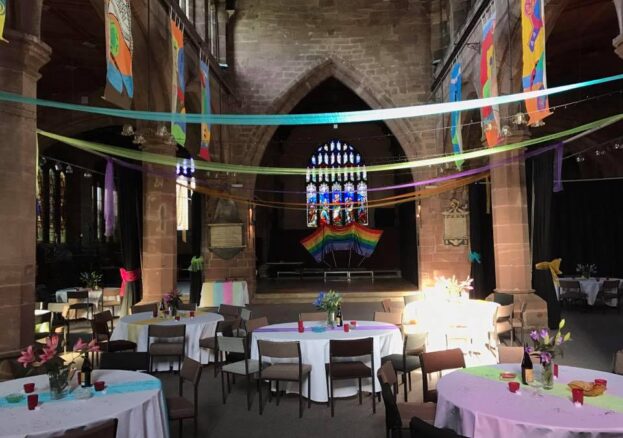 Chester's live music scene hit a high note with the launch of Roman Candle, a local promoter who has brought internationally-known acts to St Mary's Creative Space.
Carl Bennett had been booking gigs at Chester's Golden Eagle on Castle Street when somebody suggested he should put some events on at the church over the road. Divine intervention or not, Carl went to have a look and thought that the space would be the perfect place to put on his favourite folk, Americana and roots music, not least for the amazing acoustics and the 'wow' factor of a building with such a long history.
The move to St Mary's paid off and Roman Candle has since gained momentum with a loyal following of gig-goers from Cheshire and North Wales. As well as putting on quality artists and performers from around the world, the events are also putting Chester on the map as a part of the UK's regular gig circuit and encouraging people to support live music and artists.
St Mary's Creative Space is a real gem of the local music scene, an intimate venue tucked away on St Mary's Hill, just minutes from the city centre. It's quite incredible to see inside this 14th century church with its elaborately-decorated ceiling and historic monuments.
The setting seems to encourage a quieter respect from the audience; if you've ever been to an intimate gig where some bloke is shouting on his phone, then you'll understand. The venue is also popular with the musicians, who can't wait to come back and play again.
Roman Candle has previously hosted the likes of Ryley Walker, Michael Chapman, John Smith, John Murry, Nick Harper, Jesca Hoop, Cedric Burnside and Luke Winslow-King.