Best Western Plus – The Quays Hotel
Creative Tourist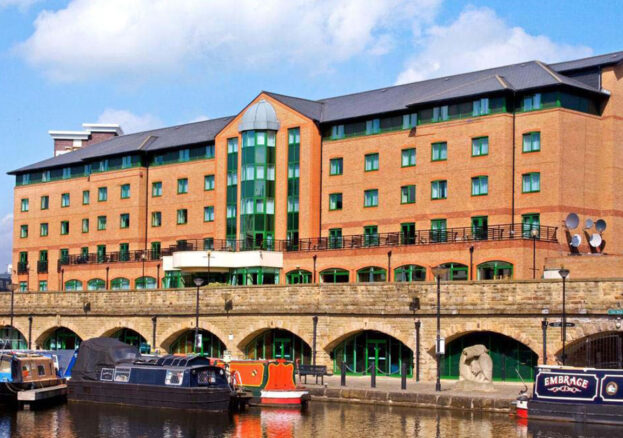 The Best Western Plus – Quays Hotel is located on the beautiful Victoria Quayside in Sheffield. As well as being close to all of the city's vibrant cultural attractions, the hotel offers a brilliant base for visiting the Peak District too.
With 128 bedrooms, 9 meeting rooms, a leisure club and The Quays Restaurant and Bar, the hotel boasts modern accommodation close to Sheffield City Centre, while also offering a relaxing experience close to the Sheffield waterways.
Picturesque and tranquil, the Victoria Quayside, also known as Sheffield Canal Basin, opened in 1819 as the terminus of the Sheffield Canal. It is now considered one of the city's most iconic heritage sites. The Waterways are home to the Sheffield Street Art trail, which was commissioned in 2019 as part of the Sheffield and Tinsley Canal 200th anniversary celebrations. The Quayside also hosts many events, including the annual Sheffield Waterfront Festival.
Additionally, just a short walk away from the Best Western Plus – Quays Hotel you'll find the National Emergency Services Museum – a fascinating and hands-on day out for the whole family; the Millenium Gallery with its unique Metalwork and Ruskin collections, and the nearby Graves Art Gallery, home to Sheffield's visual art collection.