National Videogame Museum
Creative Tourist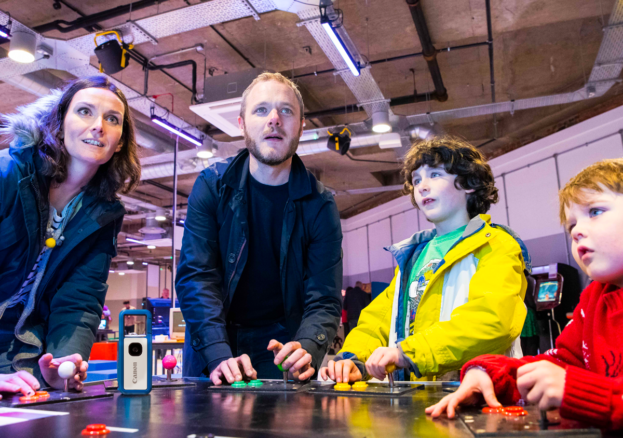 The National Videogame Museum (NVM) is a must-see attraction in the historic Castlegate corner of Sheffield. Whether you're a keen gamer or lover of tech culture, the NVM has over one hundred games on offer. You can also find out more about the history and evolution of videogames alongside hands-on exhibitions and gameplay. With permanent exhibits and a changing programme of games, and events, workshops and talks, the NVM is more than just a gaming arcade.
A great family day out, the museum is arranged divided into sections, starting with a selection of arcade machines. Experience classic games like Space Invaders, Donkey Kong and Street Fighter. Free play your way through retro classics like PacMan, Super Mario and Dance Dance Revolution.
Visitors to the museum can also enjoy visiting The Lab – a section in the museum where you can learn more about building a new game and experience playing games that are currently in development. The NVM also hosts Pixelheads events too – special workshops and talks – where young people can find out more about producing their own games.
We love that the National Videogame Museum update their games and exhibitions regularly; there's always something new to see every time you visit.