Zeal & Ardor at Gorilla
Johnny James, Managing Editor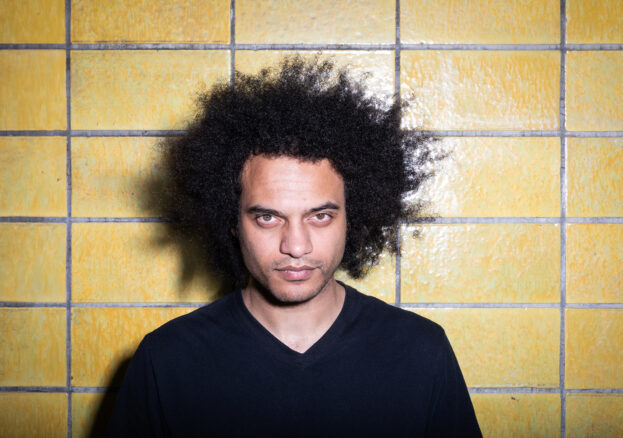 It's an exciting feeling when you stumble across music that's as boldly creative as Zeal & Ardor's. Taking the old and making it new, the band combine blues, gospel and… wait for it…
BLACK METAL.
Masterminded by Swiss-American Manuel Gagneux, this music is predicated on a singular vision – an alternate history whereby American slaves renounced Christianity and turned, instead, to the devil. Specifically, Zeal & Ardor answer the question: what might a satanic spiritual sound like?
In 2016, upon the release of their sinister debut album Devil Is Fine, the band generated a significant buzz around the world. If you've not yet heard it, we strongly recommend that you give this record a spin; it's unlikely you'll have heard anything like it before. Gagneux's roaring vocals embody a satanic chain gang, whose gruff howls sit atop a particularly atmospheric brand of metal which incorporates elements of blues, funk and electronic music. It's a fusion that sounds almost faddish, but the way that Gagneux brings these disparate worlds together is utterly convincing. Check out the brilliant title track below.
After an international tour (whose shows advertised free red-hot-iron brandings of the band's logo at the merch stand), the band unveiled album number two: Stranger Fruit. This record offers a more fully-realised version of what they laid out in Devil Is Fine, with both the songwriting and the production massively stepping up. Seething with rage, Gagneux seamlessly fuses Christian, Satanic and occult terminology as he delivers his characteristically tortured blues vocals. These betray the singer's obsession with Alan Lomax's field recordings, as well as the meticulous research of his niche subject matters. 'Gravedigger's Chant', 'Don't You Dare' and 'Row Row' are all highlights.
Currently touring the album, Zeal & Ardor are soon to be coming to the UK (along with, we assume, their branding iron). One of their stops will be the 500 capacity Gorilla in Manchester, which feels excitingly intimate considering the attention the band have been winning of late. So if you feel like dancing with the devil, he'll be waiting beneath the arches on Whitworth Street on the 5 December.