yromem at The Lake District Holocaust Project, Windermere Library
Sara Jaspan, Exhibitions Editor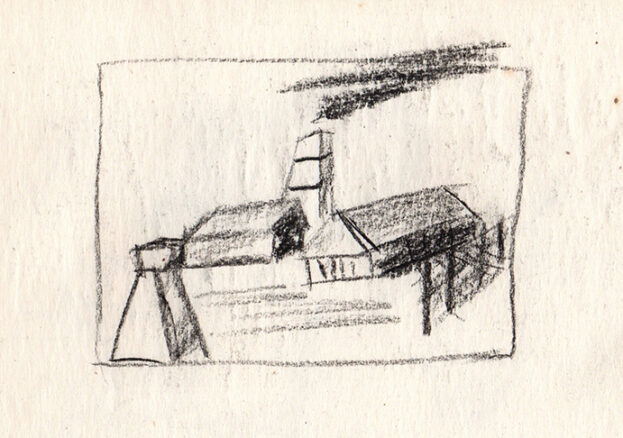 In 2009, international artist Miroslaw Balka installed a giant grey steel structure in the Turbine Hall at Tate Modern, which visitors could enter (plunging into the darkness of its vast inner chamber), or walk around and beneath. Its impact was deeply effecting, designed to evoke feelings of apprehension and uncertainty. The subject of the work related to a set of themes that Balka has returned to throughout his career: the hidden memories and fractured history of Poland following the Holocaust. The box was intended to echo aspects such as the ramp at the entrance to the Warsaw ghetto, or the trucks which took Jews away to the camps of Treblinka or Auschwitz.
This year, a new series of Balka's drawings and constructions will be exhibited in a much smaller space: Windermere Library in the village of Ellerthwaite, Cumbria, where The Lake District Holocaust Project (LDHP) is housed. Titled yromem, the show will mark the end of Holocaust and Memory Reframed; a remarkable two-year programme run by LDHP, which seeks to examine "the representation of the unrepresentational."
While Balka grew up in a town in Poland from which 8,000 Jews had been dispatched to the Nazi death camp of Treblinka; the Lake District is the place where 300 child Holocaust survivors were welcomed in August 1945, and provided with safety and shelter. As such, the region maintains its own deep connection with legacy of the war, which will doubtless resonate strongly in the context of Balka's work.