SOURCE at Gilpin Hotel
Ian Jones, Food and Drink Editor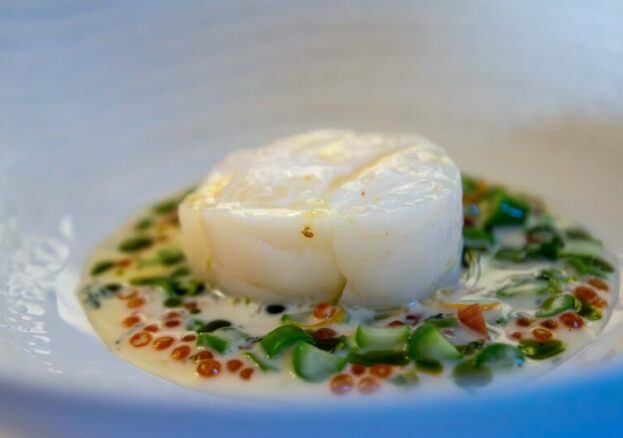 A meal at SOURCE, the Michelin-starred jewel in the Gilpin Hotel's crown, in the Lake District, is something special. It's headed up by executive chef Ollie Bridgwater, who came over from Heston Blumenthal's The Fat Duck, and ensured this wonderful restaurant retained its star.
The restaurant space is a charming collection of rooms and unpredictable walkways – a far cry from some big-room new-builds in nearby city centres. It's a destination venue for locals and visitors from all over the UK, collecting together people of all ages from a huge range of backgrounds. And of course, the staff are the best around – never too formal, and expert in judging the tone.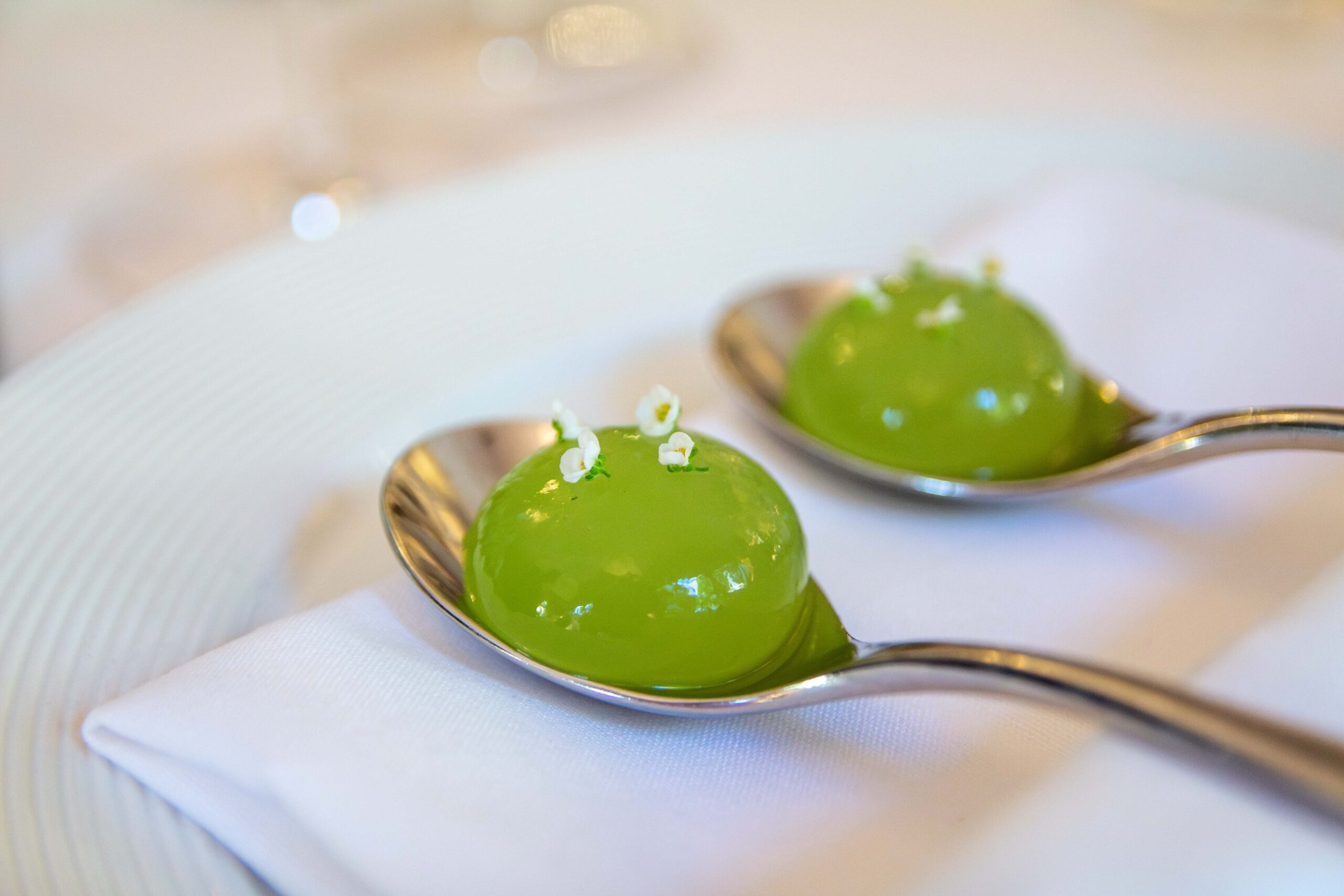 As for the food, the clue is in the name: it's all about sourcing. It's clear Ollie and his team have a deep love for the Lake District, and all dishes are built around ethical and sustainable principles. This means plenty of seasonal ingredients from the surrounding areas, some dished up as nature intended, while others are transformed into something spectacular, while keeping the most important element, the flavour.
The menu builds like an orchestral piece
The first item is evidence of the alchemy happening in the kitchen. Billed as gin and tonic with cucumber, it's actually two space-age green spheres resting on a spoon, that explode with taste the second you pop them in your mouth. If it's wonderment you're looking for, this is the place to be.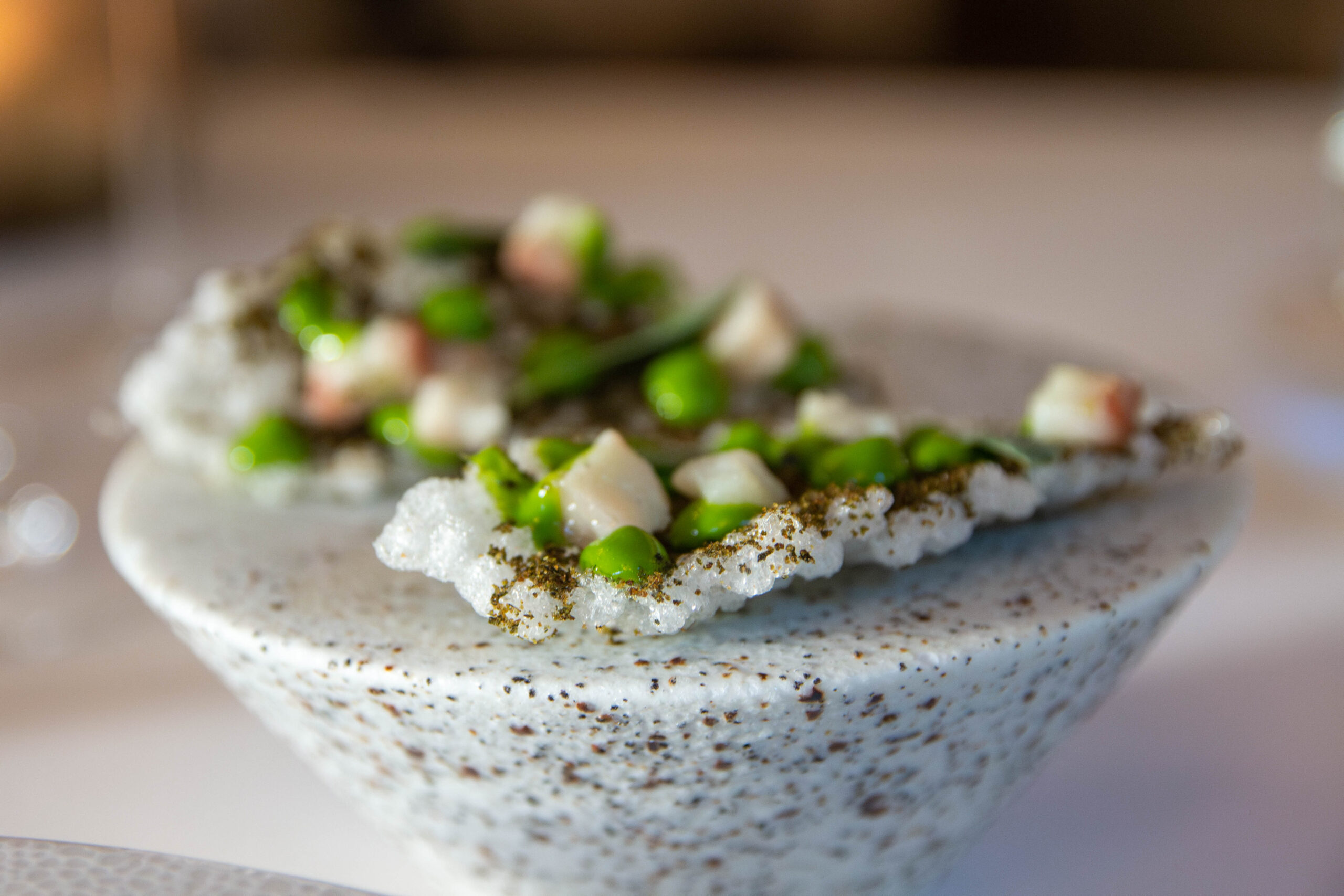 From here on in, the menu builds like an orchestral piece, starting with delicate morsels, such as the tapioca cracker, dotted with tiny blobs of seaweed emulsion, potent cubes of smoked eel, then dusted with some coastal herbs. This is served alongside a dainty bowl of vivid green gazpacho soup, strong on the herbal flavours, plus scallops wrapped up in tissue-thin ribbons of pickled radish.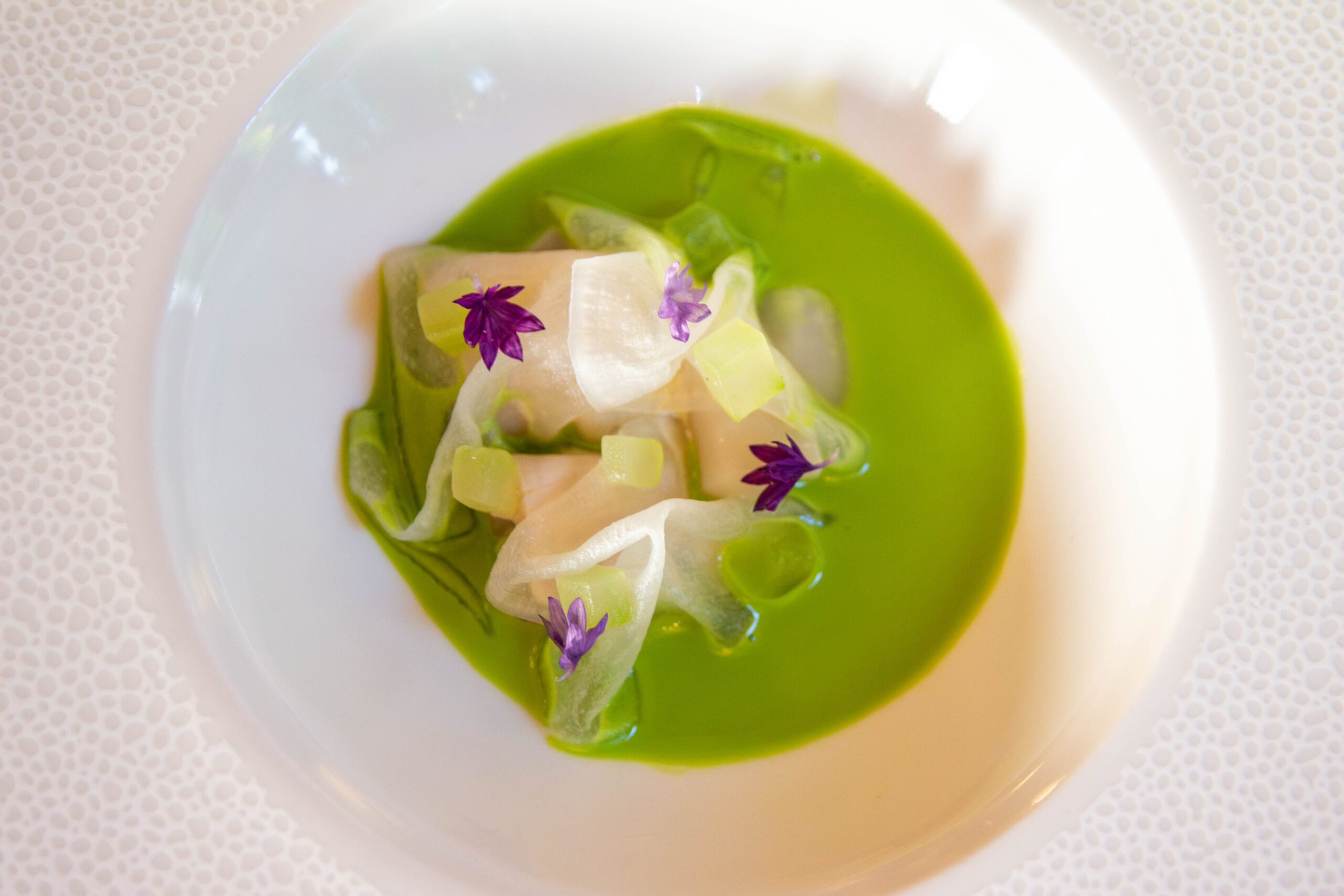 Then it's some impossibly fluffy homemade bread, paired with whipped bone marrow and some rich, creamy butter. The lobster dish manages to pack serious power into just two elements – a section of lettuce, scattered with peanut, seeds and edible flowers, and a piece of roast native lobster, resting in a chilli and peanut-infused sauce. It's a big contrast to the previous courses, and a sign that things are stepping up.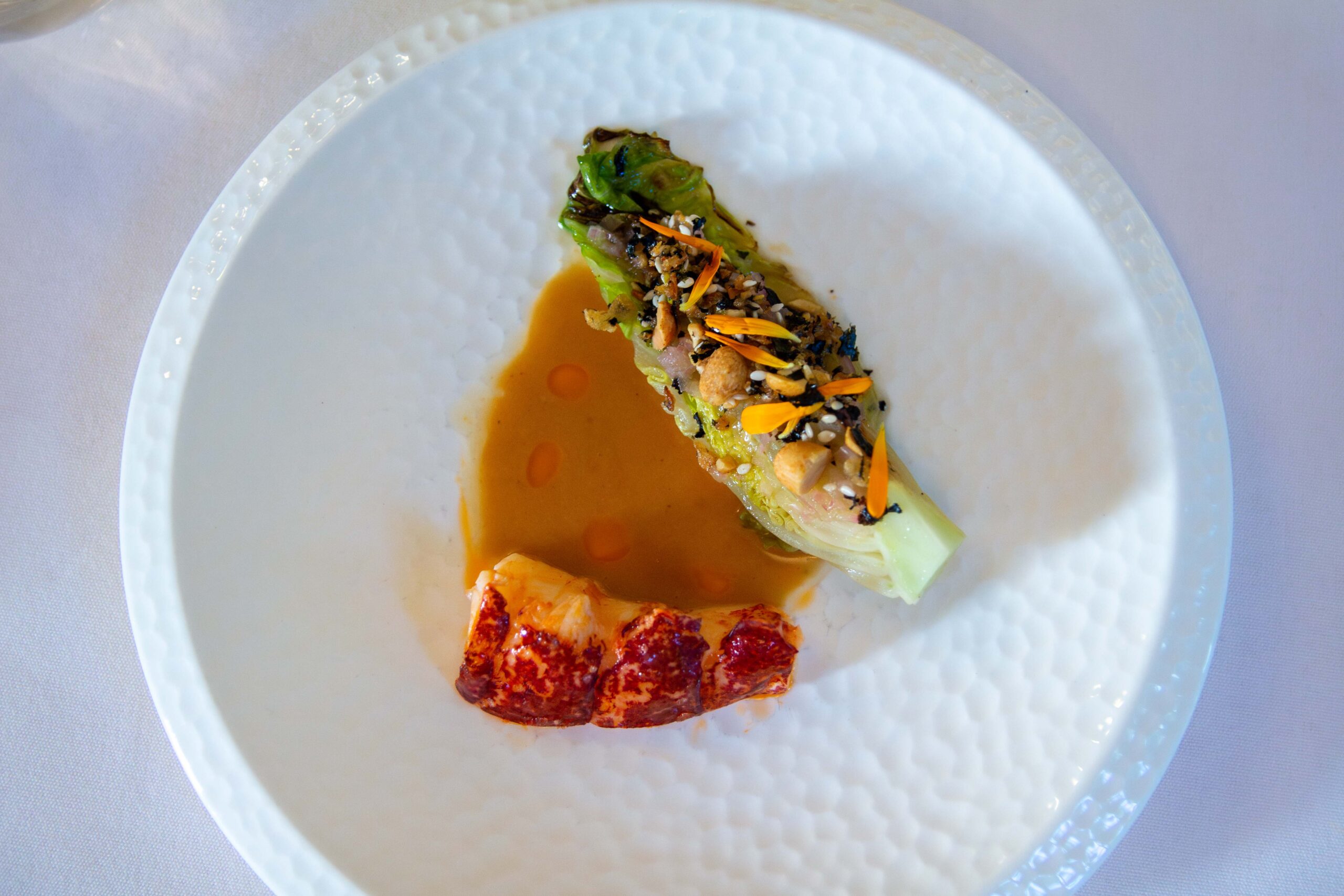 The loin of cod doesn't disappoint: a circle of soft, delicate white fish, resting in a truly unique sauce made with almond, asparagus, roe and little flavour-packed pieces of dry-cured Spanish ham. All these tastes, combined with the indescribable pleasure of bursting roe in your mouth, make for a real highpoint of the meal.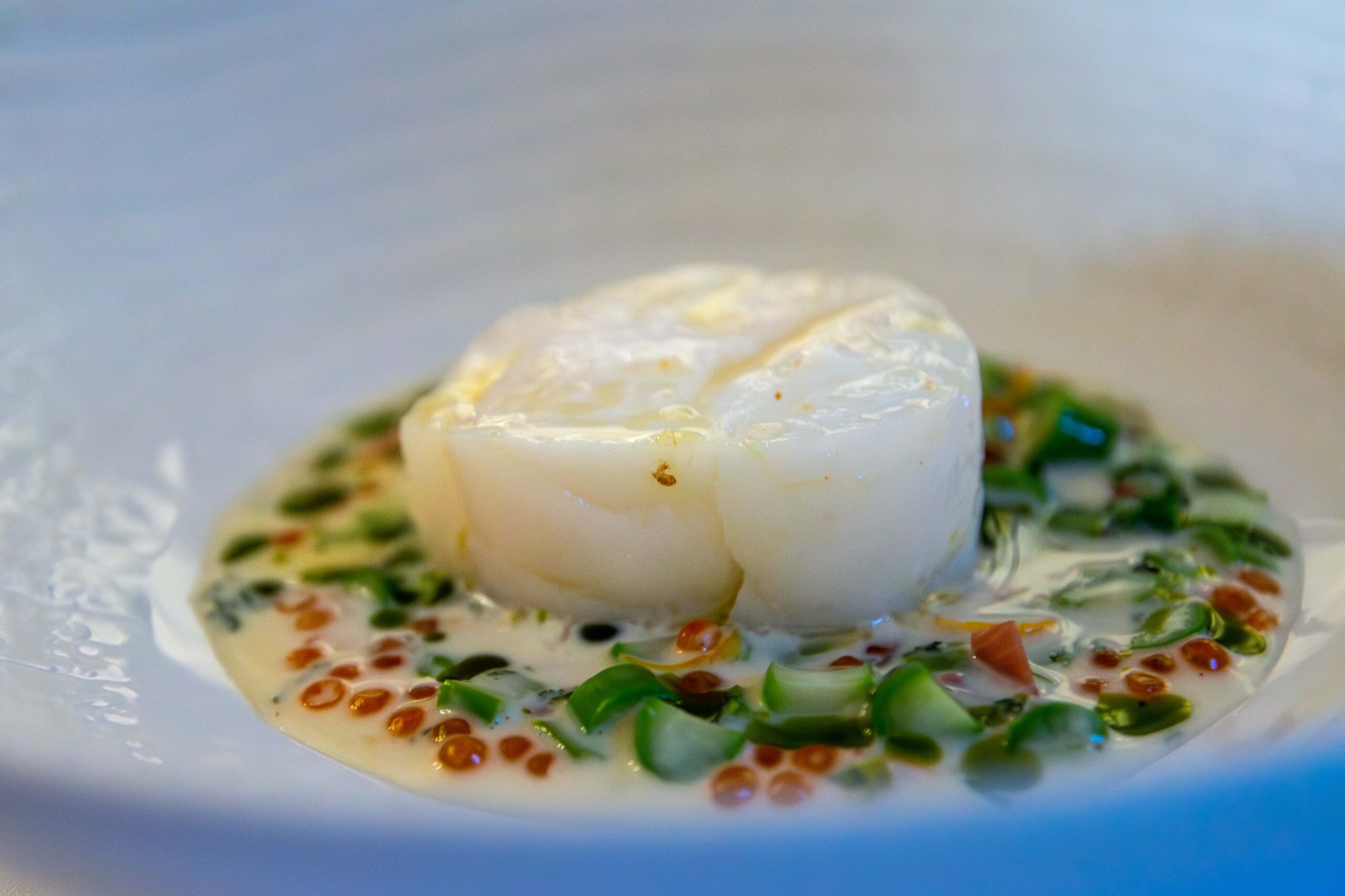 Possibly the most deceptive dish is the "reuben", a miniature take on the classic sandwich, consisting of braised beef, pickles and mustard. It might look simple and mild but the beef has a fiery punch to it alongside the beefiest beef flavours known to man. You wouldn't want it on a butty but in these proportions it's an eye-opener.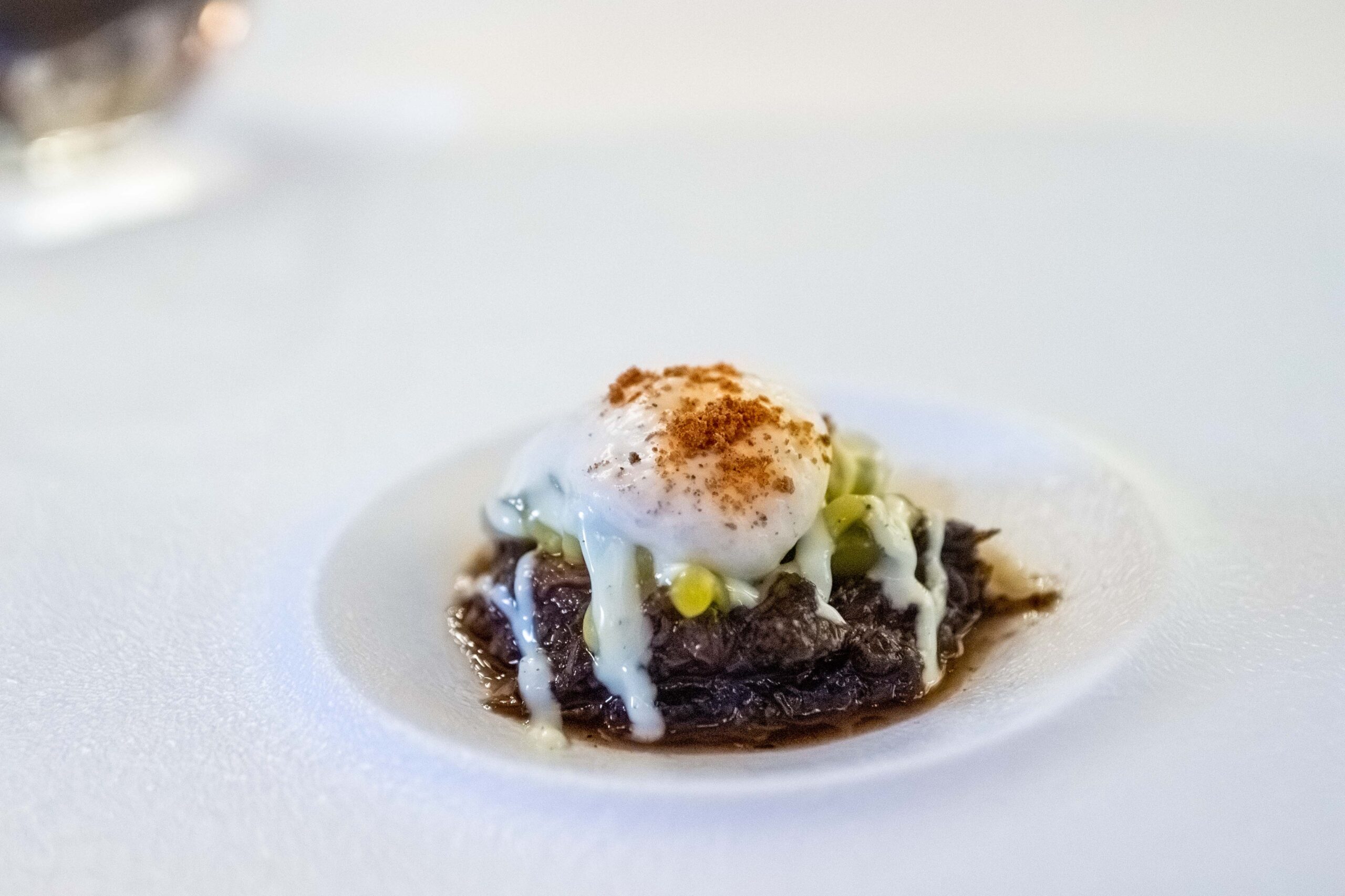 More traditional but no less impressive is the meat course, which could almost be classed as the main. The two thick pink chunks of beef (seared brown on the edges) match perfectly with the tiny layers of onion and long strips of wild garlic, while the ale-based sauce hints at the kind of timeless dishes cooked in the British countryside for centuries.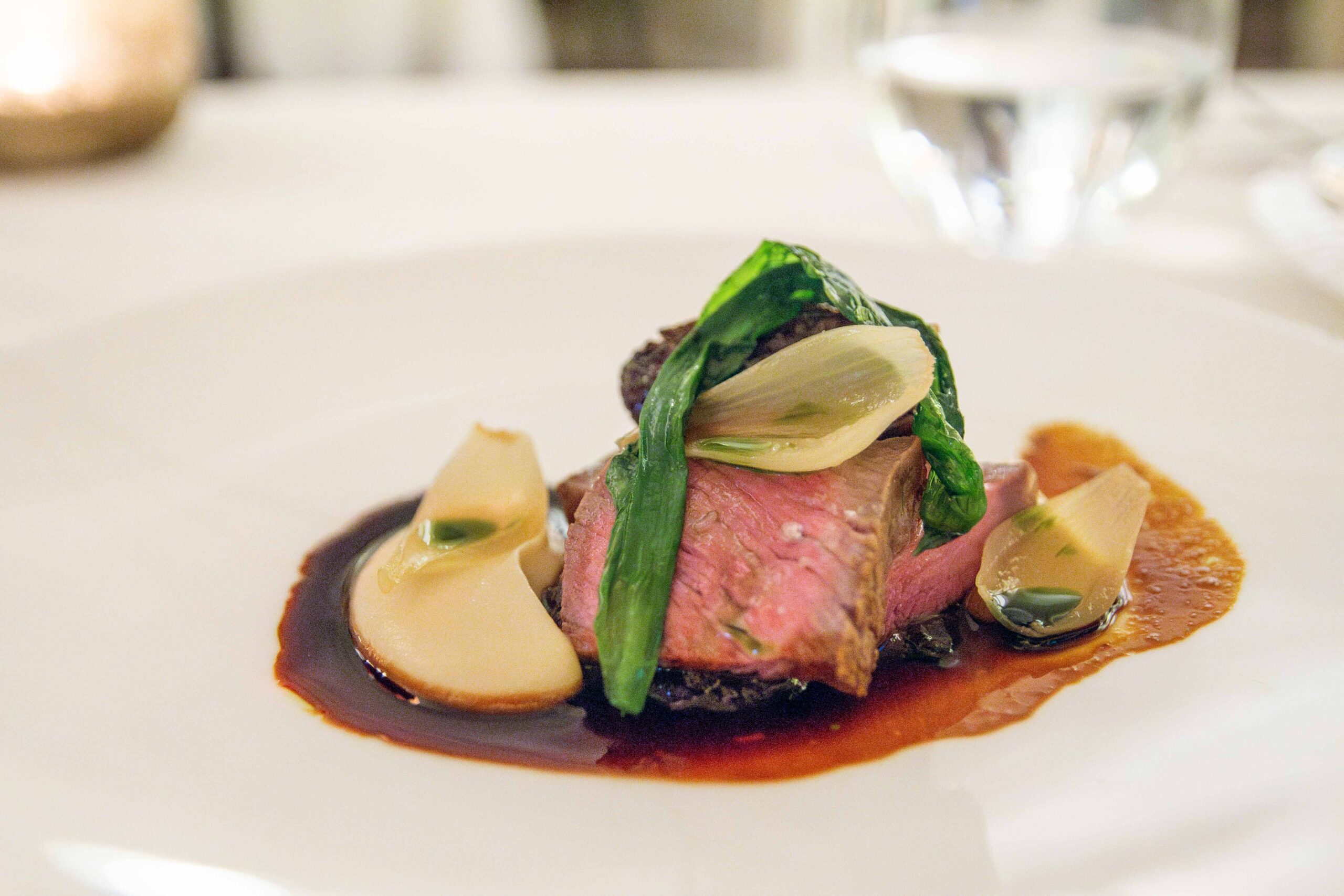 Finally, two desserts, one sharp and Japanese-inspired, the other sweet and undeniably English. The first is billed as sushi rice pudding, and looks like a sweet designed by 2001 director Ridley Scott. It's a smooth egg-shaped ice cream made with sake and drizzled with misco caramel, resting on a bowl of dried grains, not dissimilar to rice krispies. It's a beautiful, bizarre dish that comes together to become something elegant.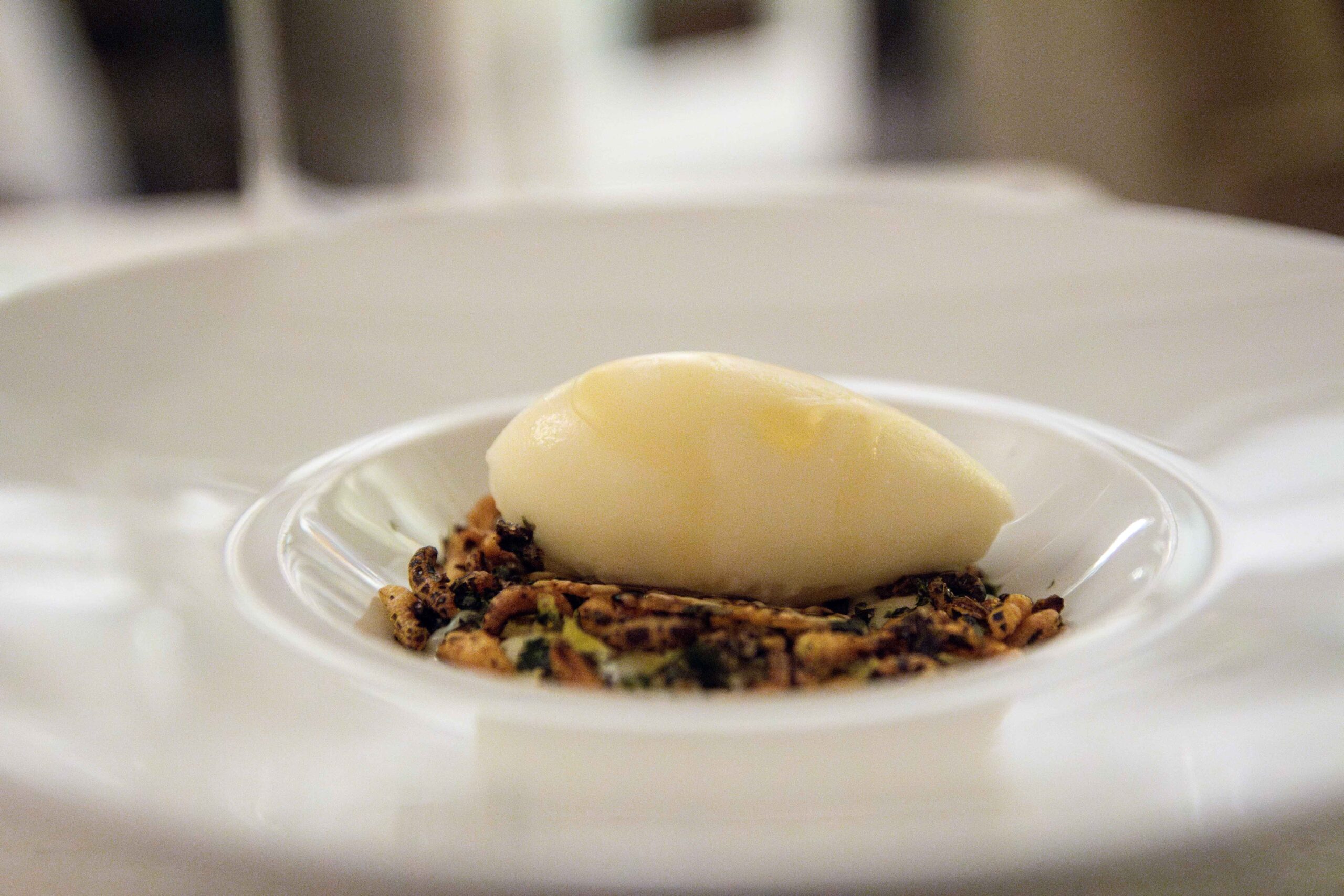 Then an altogether more adorable cake-style dish, made with English strawberries, lavender, earl grey flavours and reduced milk – like the kind of cake you saw at the local bakery as a child and dreamed of trying. It's a light, fun, frothy way to end an exceptional meal.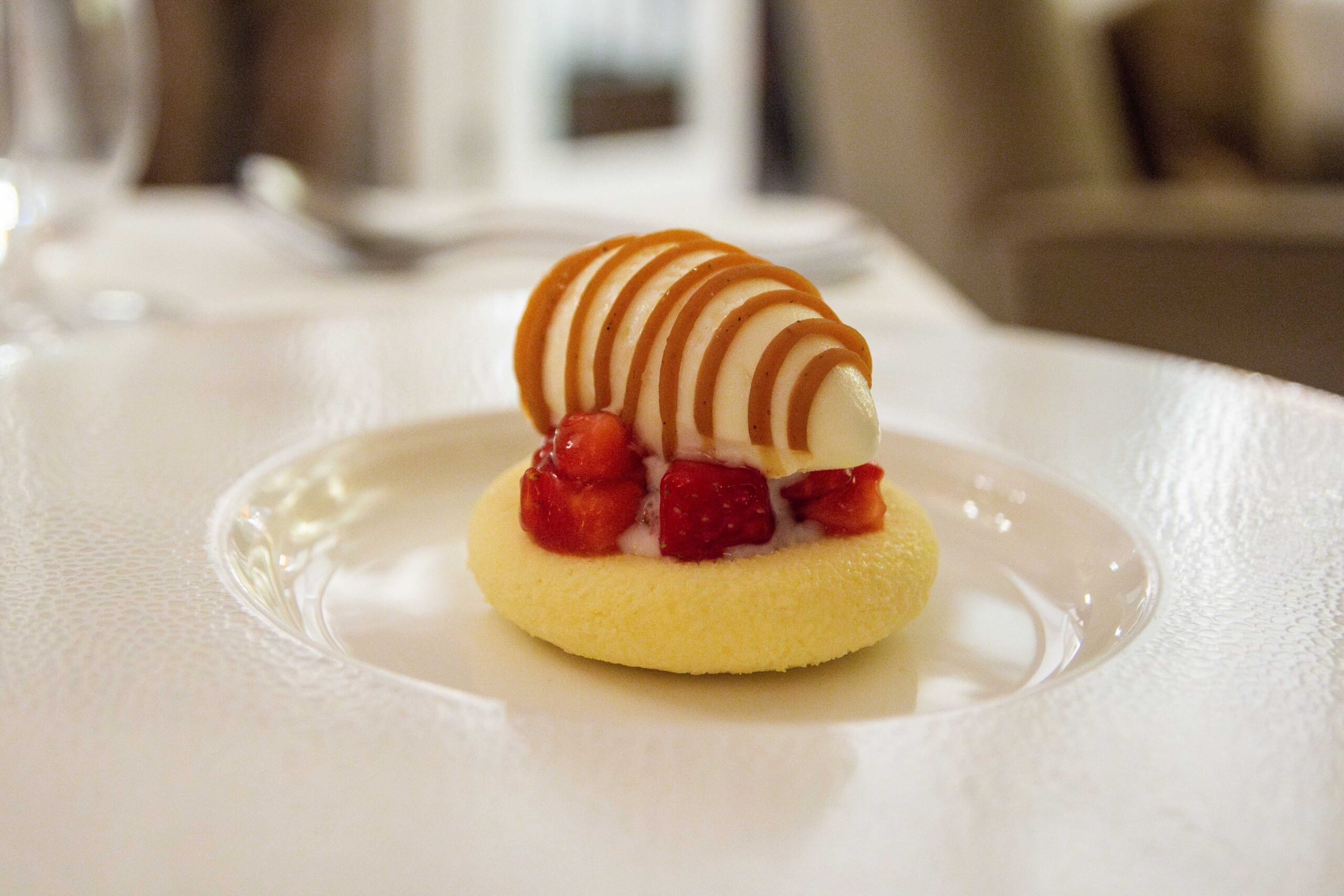 If you're at all interested in food, a trip to SOURCE is a must. Each course is a magic trick, designed to make you gasp at how good it looks, then gasp again at the genius combination of flavours. The best aspect is that it always feels effortless – nothing is added for the sake of it, no smoke and mirrors, it's all a way to showcase the beauty of the Lake District, and it works.