Works in Progress at Cobalt Studios
Johnny James, Managing Editor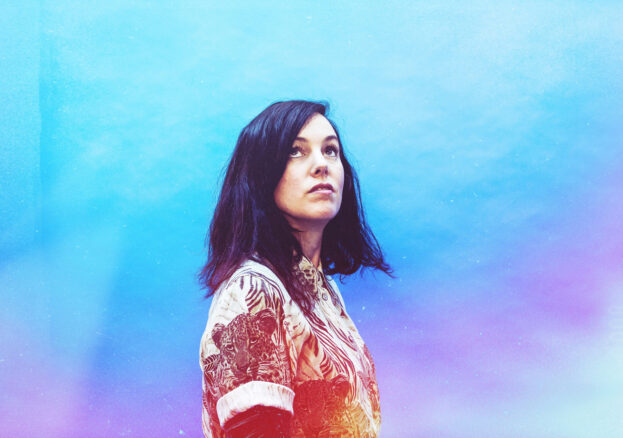 Ludicrously creative composer, producer and performer Anna Meredith will be wrapping up The Hexagon Experiment with the performance of a new work. Firmly established in the classical world, Meredith's music is relentlessly adventurous. Her recent exploits include a concerto for beatboxer and orchestra, a symphony for body percussion, and a beguiling electronic re-imagination of Vivaldi's Four Seasons. Last week, her First-World-War-commemorating orchestral piece 'Five Telegrams' was performed at the BBC Proms, paired with digital projections which adorned the Royal Opera House's vast exterior.
Though she still has a foot firmly planted in the classical world, Meredith has conceded that it can sometimes be a restrictive arena in which to operate. She has thus recently been leaning towards… shock horror… pop music. Her debut album Varmints is an outlandish offering of sci-fi-infused art-pop that straddles both electronic and acoustic territories. For anyone new to her music, a great starting place is her NPR Music Tiny Desk concert, which is just exhilarating. Beginning with her album's ground-trembling lead track 'Nautilus', it captures the infectious joy and authenticity that her live shows so generously exude.
For The Hexagon Experiment, Meredith will be creating a brand new work alongside as-yet-unnamed emerging female artists from the North East. This will explore the common language between musical and scientific composition. Having been increasingly associated with vast concert halls, catching Meredith perform at the relatively tiny Cobalt will surely be a magical experience. After the performance, she will discuss her process of mixing classical, pop and electronic elements in her work, before scientists from the National Graphene Institute reveal their latest developments, from super-flexible graphene running shoes, to super-strong graphene condoms!