Workers' Playtime: Curator Tour at John Ryland's Library
Carmel Smickersgill, Tours & Activities Editor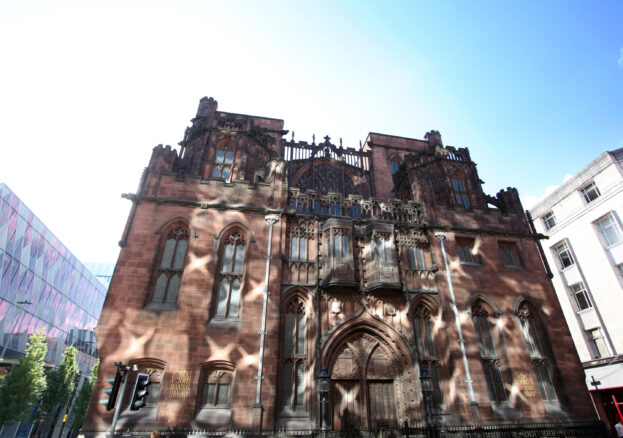 We hear a lot about the living conditions, working lives and daily struggles that the industrial workers of Victorian Lancashire would have known. Now though, in a new exhibition at the John Ryland's Library, the leisure activities and daily joys of these people are being brought into the light. Gain a deeper insight into this world of arts, culture and resilient enjoyment with a curator tour of Workers' Playtime.
You'll discover the interconnected worlds of Poets, humourists, dramatists, authors, and theatre makers who kept the workers of urban Lancashire connected and entertained outside of work hours. Alongside the leisure activities there was also a rich culture of clubs and societies which included the Moss Side Debating Society as well as the cooperative movement and the beginnings of the Labour movement. You can be sure to come away with an alternative perspective on the lives of those who powered the Industrial Revolution in the North.
This free, drop in, curator talk will be led by Dr. Janette Martin a historian with a passion for heritage and politics which feeds into her work as a curator and archivist at John Rylands. Experiencing such a people focused exhibition by hearing directly from the curator helps you to connect with the worker's lives on a human level, rather than only seeing their history through the artefacts and information boards. It gives you a chance to ask questions and be curious, letting you further into this world of working class joy, activism and community.
John Rylands Library itself is well worth a visit. The Victorian Gothic architecture is more reminiscent of a castle or cathedral than a library. It also has some particularly rare mediaeval manuscripts including an early edition of the Canterbury Tales and one of the oldest known manuscripts of the New Testament. Alongside the curator tour you can find other activities run by the library for a range of ages and interests.