William Doyle at YES
Johnny James, Managing Editor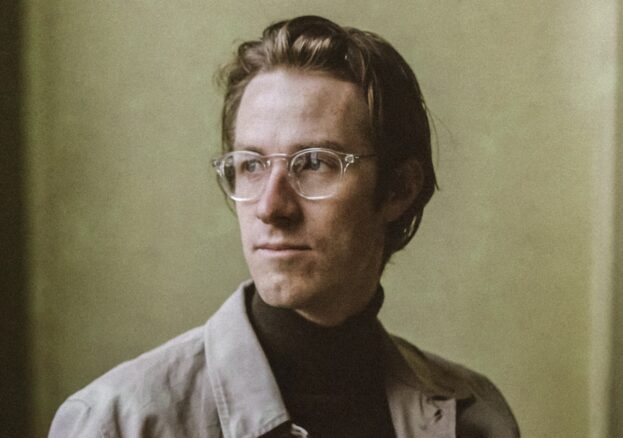 Since the age of 14, William Doyle has been holed up in various bedroom studios, using limited technology to produce some of the most esoteric and vast-sounding music that you could still appropriately call pop. Berlin-era Bowie, Syd Barrett and Brian Eno are all cited as influences on his latest record, Great Spans of Muddy Time, which arrived as Doyle turned 30 last year. The third album under Doyle's own name is another brilliantly weird and thrilling ride, and one that he invites you to join him on at YES on 29 November.
It's been a decade since Doyle handed a CD-R demo to the Quietus co-founder John Doran at a gig. He loved it so much he set up a label to release Doyle's debut EP, under the moniker East India Youth. A debut album, Total Strife Forever, followed in 2014, as did a nomination for the Mercury Music Prize. A year later, Doyle was signed to XL, touring the world and about to release his second album, all by the age of 25. He then set to work on four ambient and instrumental projects, before dropping his third full album, this time under his own name. Drawing heavily on golden-era Beach Boys, the incredibly ambitious and detailed Your Wilderness Revisited skirted the boundaries between pop, art-rock, ambient and experimentalism, wrapped up with a voice that deftly glided from tender restraint to soaring peaks. It received ecstatic reviews, with Line of Best Fit calling it "a dazzlingly beautiful triumph of intention".
In many ways his 2021 record follows suit. And in one important way it doesn't. Doyle is a self-proclaimed perfectionist who, as is the curse of electronic producers, can't help but ceaselessly tinker with his creations. This was abundantly clear on Your Wilderness Revisited – a record in which every sonic and compositional crease was ironed out. Fate had different things in mind for Great Spans of Muddy Time, however. After his hard drive failed, many of the pieces Doyle had been working on were saved only on tape. What came from this was the necessity to loosen the reins and to embrace the wonky and the jagged. "Instead of feeling a loss that I could no longer craft these pieces into flawless 'Works of Art', I felt intensely liberated", Doyle reflects.
Lead single 'And Everything Changed (But I Feel Alright)' embodies this newfound approach. "It feels like the biggest rebuttal to the excess of the last record," Doyle says. "It has a groove that rides for the whole thing, and feels like a change to the skittishness of the last one." On top of the gently pulsing electronics, soothing harmonies and glowing melodies, there's also a ripping guitar solo that ricochets around the song like a pinball. It's representative of the album as a whole: eclectic and unpredictable, but also playful and infectious. Elsewhere there's the synth pop strut of 'Nothing At All', pulsating static on 'Semi-Bionic', incandescent synths and enveloping soundscapes in 'Who Cares', and the ambient glitch groove of 'New Uncertainties'.
Lyrically, the album probes inner turmoil while also capturing a period of positive change in Doyle's life. "I think therapy made me comfortable enough to be like, it's alright just to express this album as an imperfect thought," he says. "That's made me want to be a little bit less precious." Taking nothing away from his previous work, that mantra definitely pays off here. A bold statement rooted in the artistic joys and possibilities of letting go, Great Spans of Muddy Time is a beautiful ode to the power of accident, instinct and intuition; a revelation for artist and audience alike. "For the first time in my career, the distance between what I hear and what the listener hears is paper-thin," Doyle says. "Perhaps therein reveals a deeper truth that the perfectionist brain can often dissolve."