WHP19 Closing Party: Maceo Plex/Helena Hauff/Joy Orbison
Johnny James, Managing Editor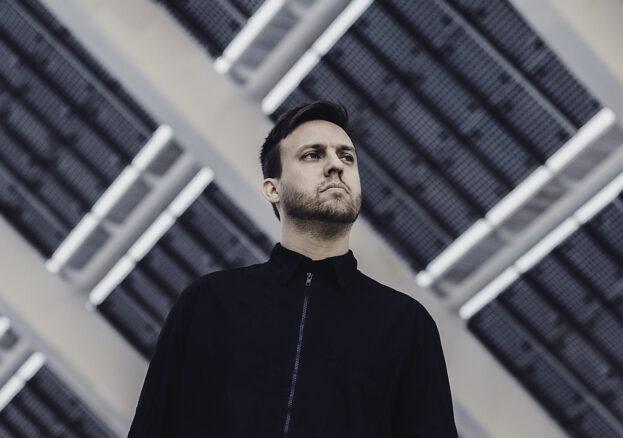 Everyone's got their own go-to hangover cure. Some opt for comfort food, some sweat it out at the gym, and some… keep partying.
If you're brave enough to look your inevitably crushing New Year's Day hangover dead in the eye and say 'Pfft is that it, you sissy?', then The Warehouse Project will reward you. Before shutting up shop, the beloved Manchester clubbing institution is throwing one last party at Mayfield Depot, and true to form, the line-up is banging.
Top of the bill and top of our list is Eric Estornel AKA Maceo Plex. The Texas-born producer has been releasing deep, dark house cuts under this moniker and others for the best part of two decades. His latest offering, 'Destination Mars', is a particularly ferocious one, and arrives fully at the cosmic destination he's been drifting towards for some time.
Playing just before Maceo Plex is another one we're hyped about: Helena Hauff. Recorded in one take using analogue equipment, the German producer's hard-edged techno-electro is some of the hottest in the world right now. She's also a demon behind the decks, and with recent practice working the Depot to within an inch of its life, is sure to pull off another amazing set.
Over in the Concourse – the venue's second space – Seth Troxler will be tearing up the top spot. One of the electronic underground's most iconic figures, the Detroit-born DJ has an encyclopaedic knowledge of early Chicago house and minimal techno right through to obscure indie rock and ambient psychedelia. In consecutive years he was voted Number Three, Two and Number One in the Resident Advisor Top 100 DJ Poll. Basically, he's a safe bet for a great time.
In the Depot's third space – Archive – Peter O'Grady AKA Joy Orbison is King. He shot to glory with 2009's garage-house banger 'Hmph Mngo', one of the biggest underground tracks of the decade. Turning towards a darker corner of the dancefloor in recent years, his new EP Slipping features Joy O at his most intimate and adventurous. At the Depot, expect a smoky, dystopian set fitting for the times.
Others on the line-up include Octa Octa and Folamour, both of whom will bring upbeat disco vibes. We're also looking forward to an eclectic set by local party starters High Hoops, as well as WHP residents Greg Lord and Krysko.
If you're brave enough, WHP's last dance is set to be a scorcher.