Ventoux at Waterside Arts Centre
Andrew Anderson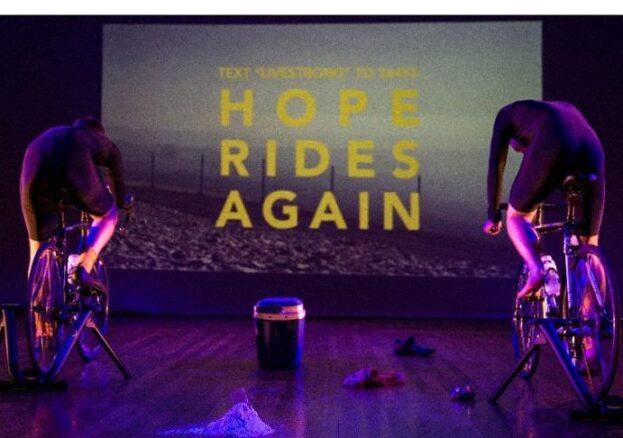 There have been few more turbulent lives in modern times than that of Lance Armstrong, whose descent from God-like legend to dishonoured demon was even faster than the ones he used to make down mountainsides on his bike. Ventoux, a new play that comes to Sale Waterside Arts Centre this April, takes just 60 minutes of that life and turns it into a theatrical tour de force (or Tour de France, if you will).
On 13 July, 2000 Lance Armstrong and Marco Pantani cycled side by side up Mount Ventoux, the most fabled – and most feared – ascent in the Tour de France. At the time it was celebrated as one of the great duals of the sport; the tough Texan against the charismatic Italian. First one would get ahead, then the other, before Pantani finally pulled away to win the stage. But within four years of that victory Pantani was dead from a cocaine overdose, and eight years after that Armstrong was stripped of his seven Tour titles for cheating.
Ventoux gives an already compelling story of determination and deceit the full theatrical treatment, which means that even though I already know the outcome I for one can't wait to watch.