Unlocking the Hidden History of Women's Football at the National Football Museum
Sara Jaspan, Exhibitions Editor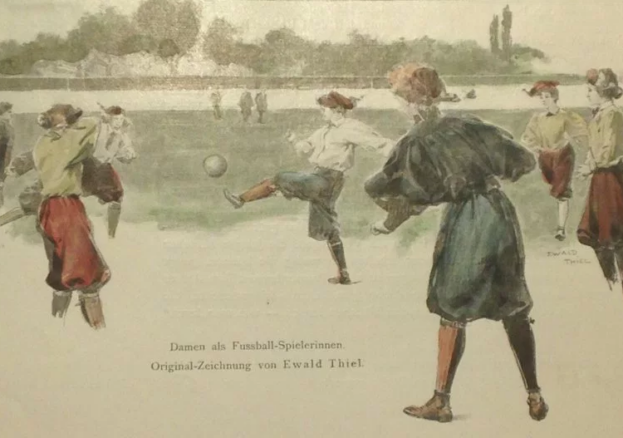 According to a slightly bemusing statement on the FA website, the first women's football match was played in 1895, when North beat South 7-1 (naturally). The sport quickly took off and became hugely popular during its pre-war heyday, with professional matches drawing tens of thousands of supporters. This all changed in 1921, however, when the FA officially banned women's football from its club grounds, deeming the beautiful game to be 'quite unsuitable for females', and marking the start of a period of lengthy decline.
Today, women's football has been named the most popular participation sport for girls and women in England, and the UK's international team is currently third in the FIFA Women's World Rankings. But how has its difficult past impacted on its current status?
As part of Wonder Women 2018, learn more about 'the hidden history' of women's football during an informal talk at Manchester's National Football Museum, exploring the museum's expansive women's football collection and featuring the opportunity to handle some significant treasures.