UnDoing at Castlefield Gallery
Sara Jaspan, Exhibitions Editor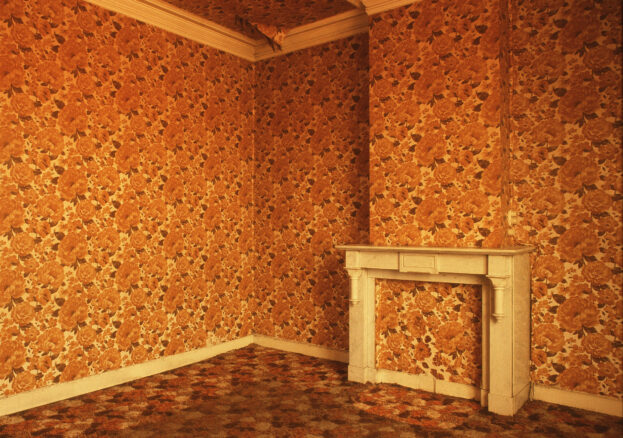 Unless visiting a ruined castle or some other time-encrusted site, we tend little to think about the history of the built spaces that we occupy. The previous lives and stories that they have provided the backdrop to; the past events and non-events to which they have born silent witness. UnDoing at Caslefield Gallery, dwells closely upon this subject, however. Organised in collaboration between Manchester School of Architecture (MSA), independent curator Tom Emery, and Castlefield, the exhibition builds on the MSA's research into the often-conflicted relationship between past and present in architecture.
Featuring works by a diverse collection of artists and architects, highlights of the show will include the MSA Lost Spaces project – a collaboration between MSA students and staff that explored what remains of important lost buildings through model making. Among those on display will be the hut built by Austrian philosopher Ludwig Wittgenstein in which he wrote his most celebrated work Philosophical Investigations (1953) while living as a hermit in the remote village of Skjolden, Norway (1936-1937), and a cast-metal reconstruction of the Caffè degli Inglesi, Rome by Giovanni Battista Piranesi (1720-1778) which was destroyed during the Napoleonic wars.
Other pieces will include a video-work by artist Nazgol Ansarinia that explores the traces of her family's private history and the impact of pollution on the city and population of Tehran through a series of faint marks left upon their living room walls. A series of photographs by artist Tom Dale that focus upon houses in Poland that have been adapted and expanded by their owners following the end of the strict communist building regulations reflecting on the impact of political power and control on our domestic environments. And a contribution from MAP Studios – a Venice-based architectural practice that won multiple prestigious awards for their restoration of the Porta Nuova Tower at Venice Arsenale. The contemporary additions to the original 14th-century structure both reflect and contrast with it, as concrete and steel meet and overlap with the centuries-old masonry.
The full list of artists featured in the show includes: James Ackerley, Nazgol Ansarinia, Tom Dale, Connor + Darby, Malcolm Fraser, MAP Studio, Manchester School of Architecture, Abigail Reynolds, Larissa Sansour, Adrien Tirtiaux, Sarah Westphal.