TVAM at YES
Johnny James, Managing Editor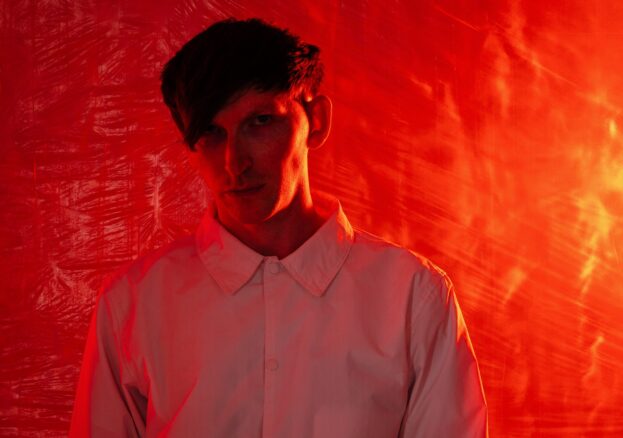 Serving up crunching noise pop, synthwave and shoegaze, Manchester's own Joe Oxley AKA TVAM is headlining a special Christmas show at YES.
It was back in 2018 that TVAM self-released his acclaimed album, Psychic Data. Joining the dots between Suicide's deconstructed rock 'n' roll, Boards of Canada's irresistible nostalgia and My Bloody Valentine's infinite noise, it won Oxley a cult following of fans across both rock and electronic scenes.
Beautifully brutal tracks like 'Porsche Majeure' (which recently reached a new audience via HBO's Succession) were made using battered old synths and drum machines, whose sound Oxley crunched further by feeding the mix through cassette tape and VHS. The reverb-drenched vocals twisted in a hypnotic, psychedelic element, Oxley channelling the stoned insouciance of a young Bobby Gillespie. But for a record that traded in nostalgia, it also sounded futuristic, full of psychic anxiety and visions of warped dystopias.
Signing to Invada Records for his second release, Oxley dialled everything up a notch for 2022's High Art Lite, the colours blown-out and the brightness cranked. And while the accompanying press release was keen to push its "heady mix of Black Mirror's modern fables, JG Ballard's gated communities of sun-drenched wealth, and Mulholland Drive's boulevard of broken daydreams", it was also a dreamy pop banger, full of irresistible, anthemic melodies, blissful harmonies and pounding rhythms.
Costasol, TVAM's new EP, exists in a similar space to his last album, having been worked up from some of the atmospheric interludes written for High Art Lite. The title track opens the EP with icy synths before the shards soften and a song unfolds about longing, loss and regret wrapped-up in heatwave bass and shimmering guitars, enhanced with dreamlike guest vocals from Mona. The subsequent tracks are harder edged, 'Ephemerol' built upon a mutant groove, part Midnite Vultures Beck, part Pretty Hate Machine Nine Inch Nails, with 'Heart Attack' and 'VHF' rounding off this bold, bright, brief encounter.
Who knows what a TVAM 'Christmas show' looks like, but something special seems to be on the cards for his performance in YES' basement on 6 December. Only one way to found out what, exactly…