Trouble At' Mill: Queen's Mill Word Fest in Castleford
Sarah-Clare Conlon, Literature Editor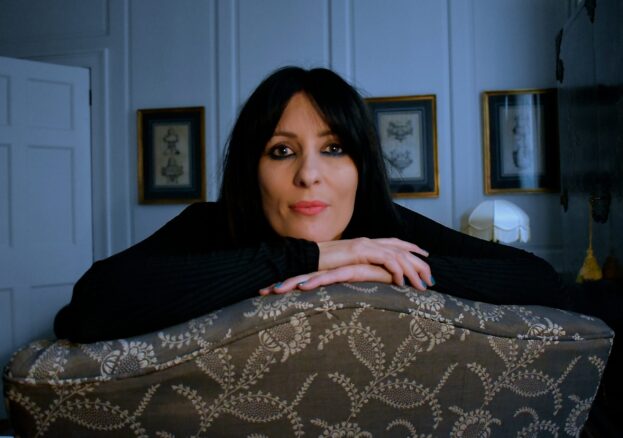 Trouble At' Mill: Queen's Mill Word Fest is a new literary festival taking place in Castleford, on the banks of the River Aire and hometown of artists Henry Moore and Albert Wainwright.
Confirmed guests include nationally acclaimed spoken word artist Toria Garbutt, a regular support act for the Bard of Salford, Dr John Cooper Clarke, most recently on his Luckiest Guy Alive tour, when Toria performed her first European date. Having made her performing debut in 2014, two years later, Toria released her first album Hot Plastic Moon via spoken word label Nymphs & Thugs and, in 2018, her first poetry collection, The Universe And Me, which was published by Hull's Wrecking Ball Press. Toria's words have also been featured in Not Too Tame's Northern Souls show at the Edinburgh Fringe festival and, an educator as well as a poet, she has been involved in various projects working with young people and prisoners, relaying the importance of having your voice heard no matter what your background and using poetry to turn pain into purpose. Mike Garry, whose recent Didsbury Arts Festival appearance is still available to view online, says: "Toria's words are silk javelins. Frank explorations of self, outpourings of a joyfully pained mind. She means it. Cos she's lived it. I love that girl."
Confirmed guests include nationally acclaimed spoken word artist Toria Garbutt, a regular support act for the Bard of Salford, Dr John Cooper Clarke.
Toria featured in The Guardian's 2019 feature Generation Next: The Rise – and Rise – of the New Poets, alongside political poet, activist and educator Matt Abbott, who calls his Nymphs & Thugs label mate Toria "the lyrical machine gun". Also performing tonight, Matt can be found earlier in the week running a free creative writing workshop for young people in nearby Leeds on 30 September – more here.
Joining them from Leeds is best-selling historical crime fiction writer Chris Nickson, who has published several novels since his debut in 2010 – including eight in the Richard Nottingham series taking place in the 1730s, nine in the Victorian series featuring Detective Inspector Tom Harper, and two in the 1950s noir series featuring the enquiry agent Dan Markham, most recently The New Eastgate Swing, which investigates a murder when a body is recovered from the River Aire, flowing right past the venue for this festival of words.
Other speakers include Louise Houghton, the editor-in-chief of Yorkshire Bylines, a regional online newspaper that supports citizen journalism, and Liz Atkinson and Tina Oxley, a.k.a. the Fairy Bikers from North Yorkshire towns Northallerton and Bedale. They'll be chatting ahead of the release of their new book, Lipstick And Leather, which tells the story of their 2015 motorcycle road trip across the States for charity. The evening is hosted by Five Towns Local Radio presenters The History Man and Her, and running alongside the festival is an exhibition of work by renowned street photographers John and Bridget Gill, whose book After The Coal Dust came out last October.
Profits from the event will support the work of Castleford Heritage Trust. A registered charity and limited company, the trust was formed in 2000 to promote the community's heritage and culture to build a strong, successful community using cultural and natural heritage as a vehicle for regeneration and improving educational opportunities.