Trinity Laban String Ensemble: A Change of Season at The Stoller Hall
Creative Tourist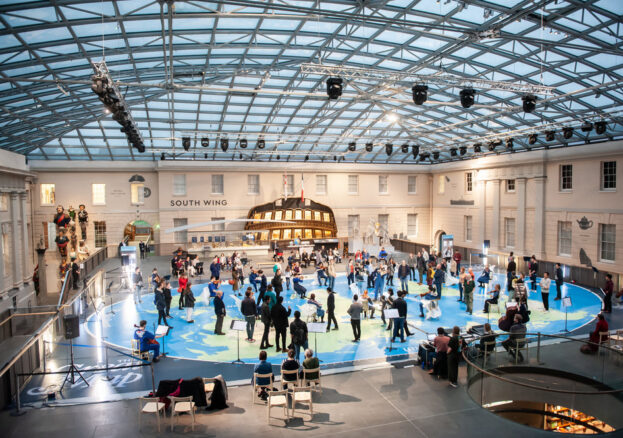 Trinity Laban's String Ensemble presents a reimagined, choreographed performance of Vivaldi's masterpiece The Four Seasons  alongside Hollie Harding's immersive Melting, Shifting, Liquid World, for electric viola and string ensemble.
From the bird song of Spring to the cracking of ice in Winter, Vivaldi captures the extraordinary sounds of the changing seasons in his iconic work. In this new interpretation, which combines music, sound and movement, the score is brought to life; the Seasons as they should be.
Hollie Harding's Melting, Shifting, Liquid World  looks at the fragility of our modern world. Where melting ice caps and the pollution of the sea threaten our very existence; the Seasons as they may become.
As the audience, you will be able to move through the orchestra, wearing bone conduction headphones that enable you to hear the score on three levels. Expect an energising, moving and often thought-provoking evening that reframes one of the most serious issues of our time: the climate crisis.
Part of The Stoller Hall's Sounds of Nature programme.