TOWNSOUNDS at Huddersfield Art Gallery
Katie Evans, Exhibitions Editor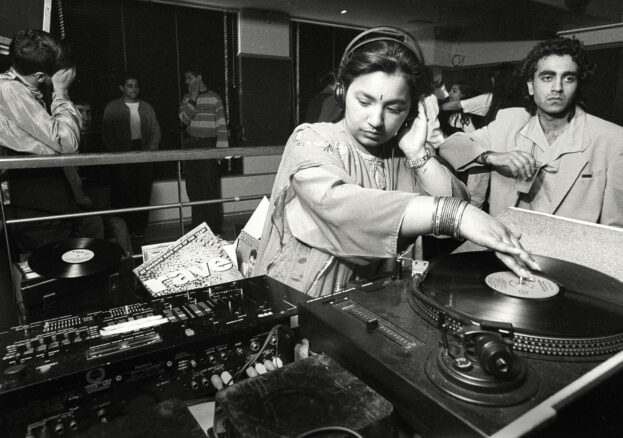 Built on an archive of personal histories, TOWNSOUNDS captures the extraordinary dynamism of the Kirklees music scene, and celebrates the people and communities that broke new ground and fostered the area's rich soundscape. 
Captivating archival photographs of icons and innovators are presented alongside their oral history: remarkable photographs include a snap of the bhangra daytimer DJ Radical Sista in the nineties, and an electrifying performance by legendary rock fusion band Jab Jab. 
From brass bands to steel drums, reggae to bhangra, and folk to rock, this photographic exhibition maps how musical expression flourished in Huddersfield and beyond, cementing the legacies of the communities and individuals who made this area their home, and who are woven into the fabric of its identity.  As the exhibition text declares: 'Music remains the lingua franca of Huddersfield'.
Whether you're a dedicated music lover or curious newcomer, be sure to check out the TOWNSOUNDS oral history podcast to delve deeper into the stories and sounds you've only just begun to unearth. 
As put by Roy Augustine Noel AKA Power: 'There is a connection between music and activism… little by little we realise we are all just the same.'
The exhibition is on display at Huddersfield Art Gallery's temporary space at Unit 7 in The Piazza Shopping Centre (Wednesdays to Saturdays, 11am-4pm). Visitors will be treated to a second show: the gallery is also hosting A Generous Space 3, an exhibition of work by 100 artists involved in the Artists Support Pledge (ASP). The brainchild of Matthew Burrows MBE, the ASP is a network of artists supporting one another, initially throughout lockdown, but continuing to thrive globally.