Theo Croker at Band on the Wall
Creative Tourist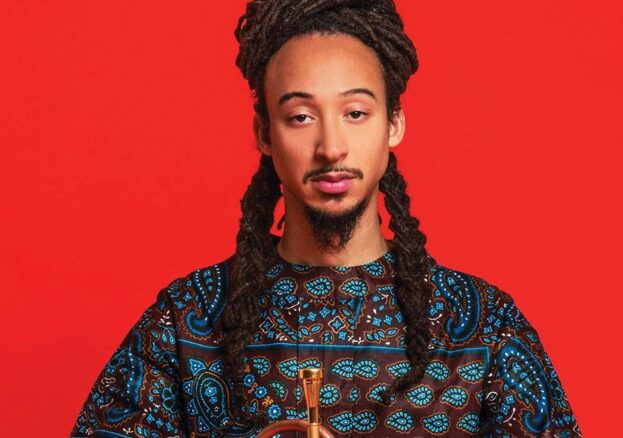 Trumpeter Theo Croker is an adventurous jazz musician known for his cosmically minded, spiritually enlightened take on post-bop, funk, and electronic-tinged fusion.
The grandson of famed trumpeter Doc Cheatham, Croker first garnered attention in the 2000's, playing straight-ahead jazz before issuing such stylistically expansive albums as 2014's Dee Dee Bridgewater-produced Afro Physicist and 2016's Escape Velocity.
The cross-pollinated hip-hop, R&B, and electronic fusion effort Star People Nation (produced by the fantastic Karriem Riggins) arrived in 2019, and found Croker at his most inventive.
Full of flare and spice, virtuosity and experimentalism, this young trumpeter's playing begs to be heard live. We can't wait for his Band on the Wall show this March.