The Untold Orchestra Presents Stevie Wonder
Ian Jones, Food and Drink Editor
This Friday night sees the highlight of the summer live music season with the Untold Orchestra Presents Stevie Wonder live event at Manchester's Albert Hall. With 'Freedom Day' on the horizon, what better way to wave goodbye to a tumultuous year-and-a-bit than with a live music performance that incorporates all the greats?
By this, we mean: the city's most famous music hall, the acclaimed Untold Orchestra, and of course, the music of Stevie Wonder, one of, if not the greatest living songwriter. This is an all-seated, socially distanced affair, so you can kick back and enjoy the show with table service, removing the hassle of queuing at the bar.
A fresh and unforgettable take on this legendary artist
Here's your chance to hear Stevie Wonder's classics reimagined in a celebration of his music across his career, including classics such as 'Isn't She Lovely' and 'Sir Duke'. The fifteen-piece live orchestra will be accompanied by a talented troupe of acclaimed vocal performers on the stage of Manchester's stunning Albert Hall.
Bringing the Motown legend's voice to life will be lead singers Benjamin Lee Smith, Dominic Lawson, Yemi Bolatiwa and DJ Jenna G, who will take the audience on a journey through the life and times of Stevie Wonder, from touching love songs to life-affirming funk.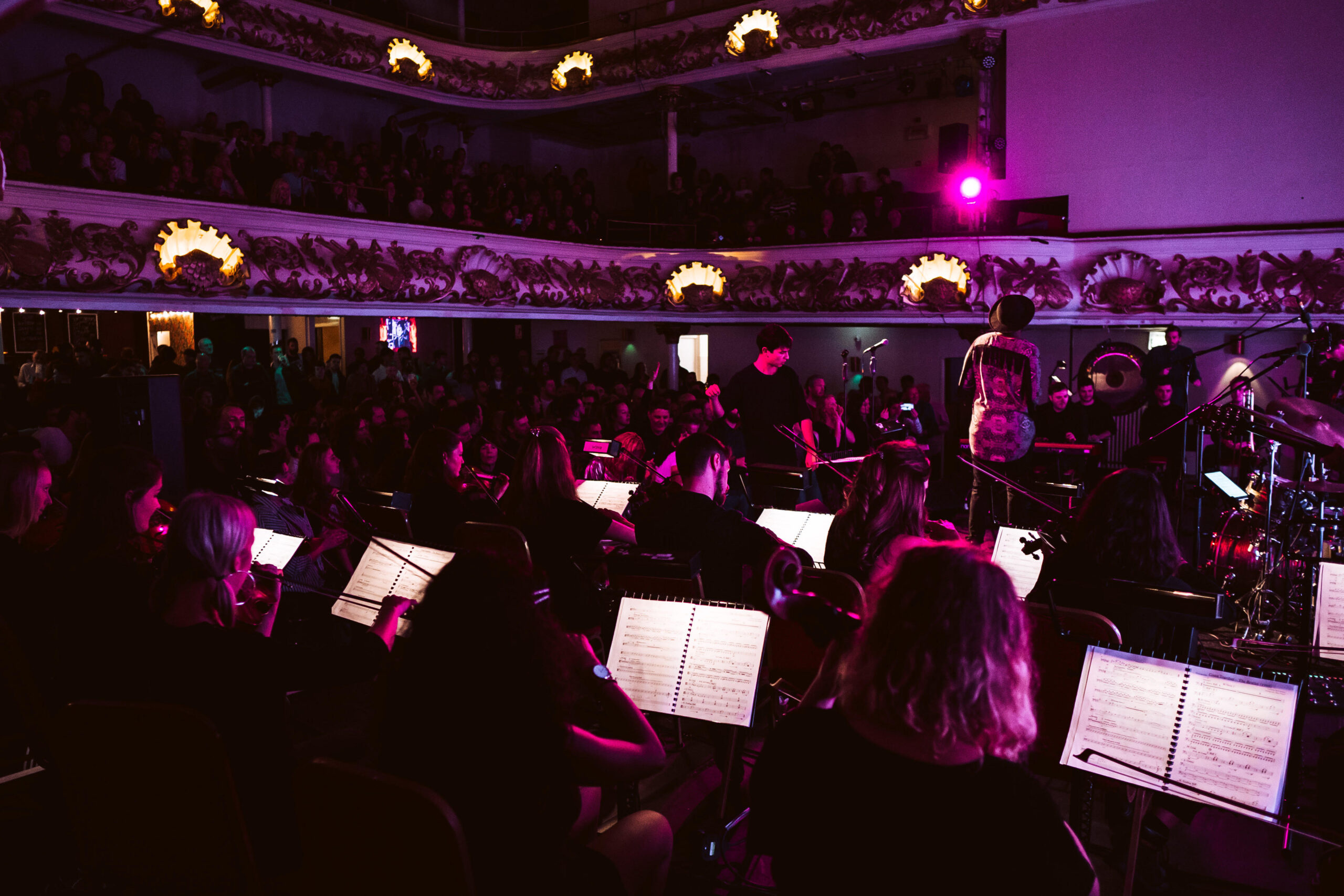 A firm favourite over at CT Towers, the Untold Orchestra is renowned across Manchester and beyond as the definition of a modern, 21st-century orchestra. This Manchester collective works on a not-for-profit basis, reinvesting profits to subsidise further performances in underprivileged areas of Manchester. Supporting their shows ensures the local community gets the chance to delve deeper into the lives and music of great artists while enjoying awe-inspiring recitals.
Untold Orchestra is the definition of a modern, 21st-century orchestra
Recent projects include a series of icon shows, including David Bowie, Nina Simone, Joni Mitchell, Stevie Wonder and the Beatles. They've recorded and performed with Grammy award-winning pianist and composer Bill Laurance (Snarky Puppy) and will team up again at London Jazz Festival in November. They've also worked with Manchester rapper Skittles, The Lottery Winners, and worked with many community groups in Hulme, Moss Side and Cheetham Hill.
The Stevie Wonder rendition on Friday the 16th of July looks set to be an unmissable performance for the group at one of the city's most historic live venues. If you're looking for a fresh and unforgettable take on this legendary artist, look no further.