The Untold Orchestra presents Bowie: An Orchestral Rendition
Ian Jones, Food and Drink Editor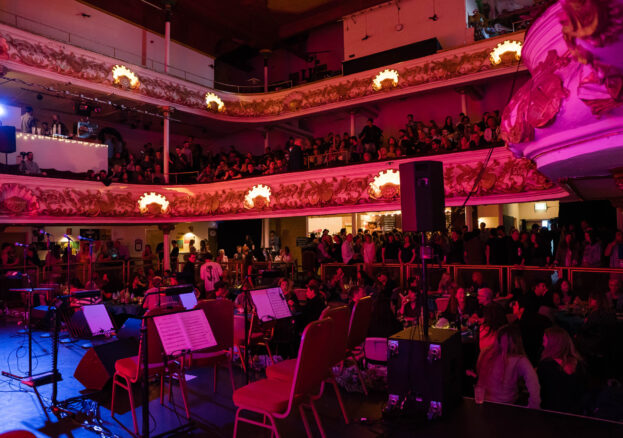 This weekend sees two unmissable nights of live music with The Untold Orchestra Presents David Bowie at Hulme's NIAMOS centre. One of our favourite Manchester live acts covering one of the all-time greats? What's not to love?
If you haven't had the pleasure yet, The Untold Orchestra brings together some of the UK's finest classical, pop and jazz musicians to perform their unique take on the greats. We had the pleasure of catching their Stevie Wonder show back in summer and it's no exaggeration to say we were blown away.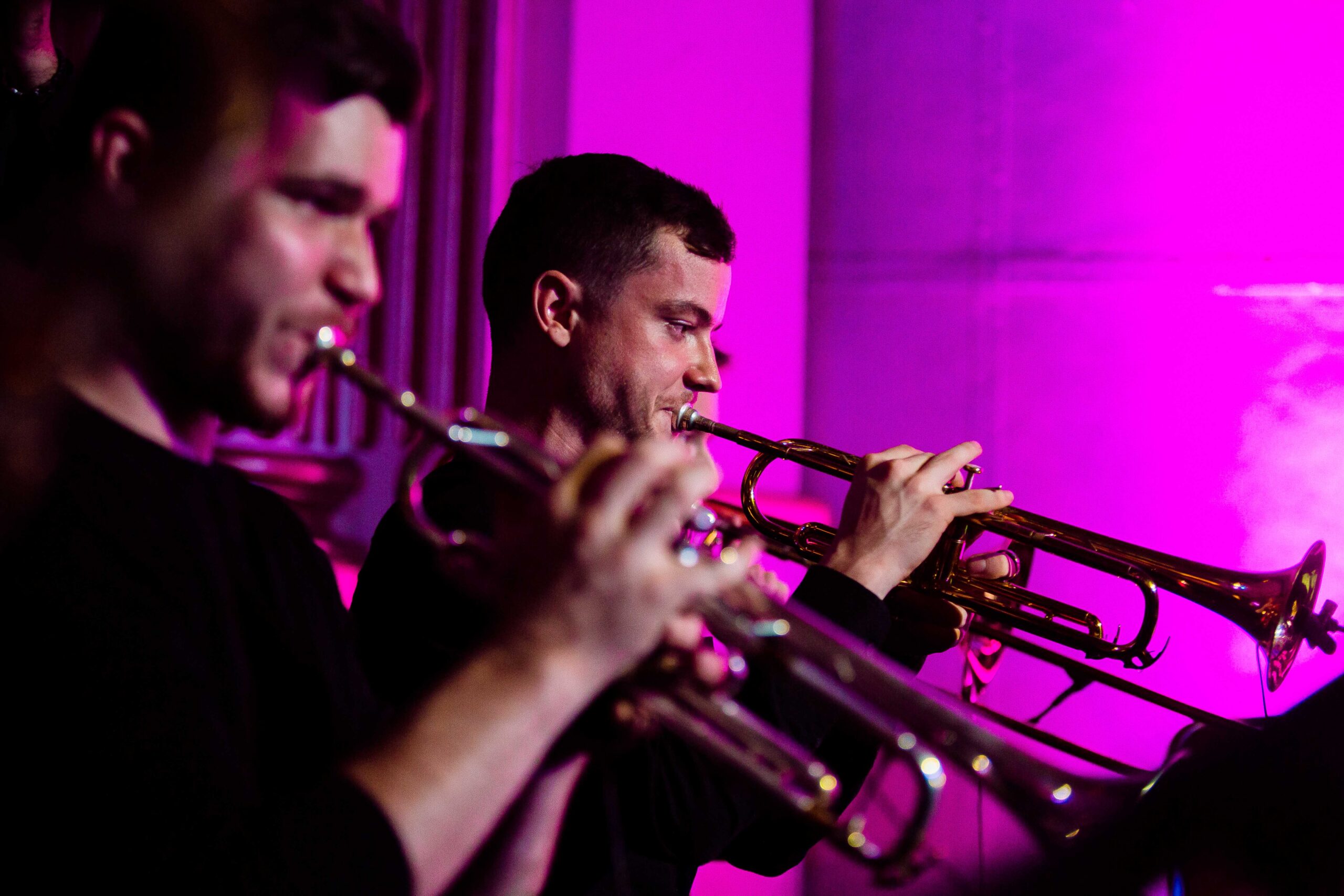 But it's not just the onstage talent that makes them such a valuable institution. The Untold Orchestra are run on a non-profit basis, with all proceeds going back into the community, alongside a whole lot of other socially conscious work they do for the people of Manchester.
And with that in mind, we've decided to enhance our usual preview into a more detailed chat with the talented people behind such an important act. Here's a brief interview with Sam Davies, the Creative Director, to enjoy. Grab a brew and take a few minutes to sit back, relax, and discover more about The Untold Orchestra.
The Untold Orchestra Interview:
When did you first have the idea for the orchestra and how did it develop over the years?
It started as an originals band, inspired by the music of Bill Laurance (Snarky Puppy), writing music that explored elements of both jazz and classical music. In 2017 we had the opportunity to support Bill in his performance at the RNCM with their session orchestra. Knowing the stage would be set for an orchestra, I asked if we could bring an orchestra for our support slot. That was given the green light, and we set about asking various musician friends if they wanted to be involved.
Before we knew it, we had 40 musicians playing music that myself, Josh Poole (director) and violinist/composer Beka Reid had written. During the show, I remember thinking how crazy it was that we had 40 musicians playing music that I'd written in my bedroom, and that was the start of it all. We wanted to give bands we knew the chance to have their music enhanced by an orchestra, so we spent about a year building a team of sound engineers, videographers and musicians up for doing it. Over that year, we worked with about 20 bands, mainly from Manchester – across various genres.
Then in August 2018, I stepped into the NIAMOS Arts Centre in Hulme, which was just down the road from where I lived. This was a significant moment for us as we'd suddenly found a home in the heart of an incredibly creative and inspiring community in Hulme. The NIAMOS has the most incredible history, including Nina Simone performing there when it was the NIA Centre, and this led to us producing our show' Nina: An Orchestral Rendition'. This show was a significant turning point as it showed us how powerful the connection a musical icon can have with not just individuals but whole communities. The experience of working with the NIAMOS gave us a whole new direction and has shaped what we're doing massively.
Over the last two years, and going forward, our mission is simple, we want to make' the orchestra' world' much more accessible to anyone and everyone across Manchester. Unfortunately, it's a world of music that is often only accessible to certain portions of our society, and essentially, we think that's ridiculous. To change this world, we run various projects, from producing shows that celebrate artists who have influenced culture and society, running workshops exploring themes these artists represent and collaborating with bands or other creatives from different art forms. Alongside reaching new audiences and exploring new creative territories, we also strive to support the development of creative freelancers across Manchester, pushing artists, musicians and performers to continue building on their already inspiring work.
How does membership of the orchestra work?
We're set up currently as a not for profit Community Interest Company managed by three directors, myself, Josh Poole and Tom Fripp. We're in the process of becoming a charity that will be managed by a board of trustees that we've started to build. This side of things is fascinating for all of us as we're figuring it out as we go!
While we have directors who decide on the direction we're going, we're always trying to make sure our plans capture what audiences want and get ideas from the many creatives we work with. We really see ourselves as a collective. The most significant victory of the last few years is that we've managed to build an incredible team of well over 50 people who are incredibly committed to what we're trying to do. It makes everything a lot easier when you have that foundation!
How would you describe your show to someone who hasn't been before?
With each show celebrating different artists, it depends on which you're coming to, but people always comment on the energy on stage. The players on stage are essentially a group of mates that happen to be good musicians who love the music of all these iconic artists. This means we have a lot of fun on stage, and the feedback we get is that audiences love that and feel part of it. We just want to create shows that celebrate incredible music that has shaped society and culture with these types of performances. We recognise that in our efforts to make the orchestral world more accessible, we have to create experiences where audiences feel comfortable and appreciated, and that's what we're trying to do!
Could you explain how members such as Stan Chow, Snarky Puppy, Jenna G and DJ Paulette, etc came to be involved?
As I mentioned before, our most significant victory since starting is building an incredible team of people involved and supporting our work. We've found that by just telling people what we're trying to do and asking for help where we might need it, people are always willing to get involved or support us if they can. I'm a firm believer in asking for help when you need it and living in Manchester, where there are so many incredibly talented creative people willing to lend a hand, we're fortunate to have built this to where it is now. I don't think it would've been possible in many other cities.
We're fortunate to be working with some people we really admire and who are really at the top of their game. Some of these people include Stan Chow, Bill Laurance, Jenna G, DJ Paulette and Shirley May. The support of these artists has been massive, not just in their working with us on creative projects but in the advice and experience, they've been able to share. As well as people, we've had support from various organisations and venues in Manchester that's helped a considerable amount, including Freight Island, HOME, Manchester International Festival, SEESAW, Contact Theatre and more!
Why have you decided to do Bowie this time?
When you're thinking about musical icons that have shaped culture, it doesn't take long before you get to David Bowie. Not just for his fantastic music but the role he's played in supporting individuals and communities to embrace and explore their identity. The whole project, including the series of dance workshops, has been focused on that exploration. Our show this weekend at the NIAMOS will be a performance space for anyone and everyone to come and comfortably be themselves!
What have you got lined up for the future?
We're currently planning for next year. We definitely won't be doing quite as many shows as we'd all burn out if we carried on as this year has been! But we will be doing more icon shows, running more workshops, and have some inspiring plans for a multi-artform piece. I can't say much more yet! But we're on all the socials and have a mailing list that you can sign up for to keep an eye on us. Also, we always like hearing ideas from people, so get in touch if you have some cool ideas!
Any final words?
We're just incredibly grateful to all the creatives, audiences and anyone who has helped us out over these last couple of years and hopefully, we can keep working to create exciting, meaningful creative work across Manchester.
You can catch The Untold Orchestra's Bowie: An Orchestral Rendition at the NIAMOS this Friday 15th and Saturday 16th October 2021. It comes highly recommended from all of us at Creative Tourist.