The Untold Orchestra: Four Women
Johnny James, Managing Editor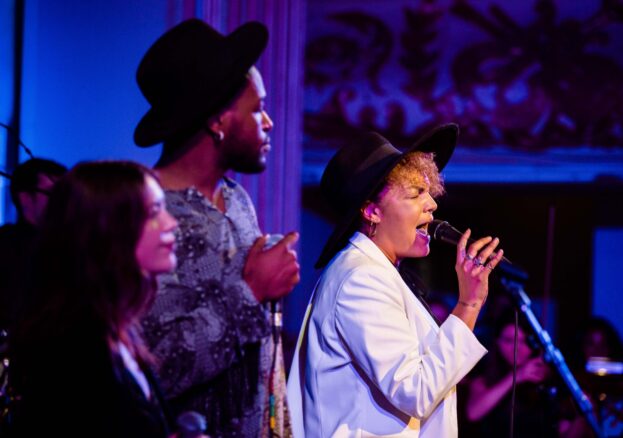 2021 is shaping up to be a big year for The Untold Orchestra – Manchester's amorphous, hyper-collaborative orchestra for modern times. In the coming months, they'll be hitting the stages of Escape to Freight Island, Manchester Jazz Festival, HOME, NIAMOS and The Blues Kitchen, where they'll be collaborating with the likes of Skittles, 8 Gold Rings, and Mali Hayes, as well as performing a number of their renowned 'icon shows'.
They've got one last streamed event up their sleeves, though, before they take to the stage again.
Four Women is a cross-artform collaborative piece between The Untold Orchestra and some of Manchester's finest creatives. Using the narrative of Nina Simone's classic 'Four Women', members of the orchestra will be joined by DJ Paulette, Shirley May (poet), Yemi Bolatiwa (vocals), Maisha Kungu (dancer) and Seren Marimba (contemporary circus performer) in a unique piece exploring the experiences of Black women within the creative industries and society at large. The music performed is composed by artists including Afrodeutsche, Errollyn Wallen, Jessie Montgomery and Daniel Bernard Roumain.
The performance will be followed by a live panel discussion featuring the creatives involved, hosted by the fabulous Jenna G. Together they'll discuss the individual and collaborative process of investigating the four characters written about by Miss Nina Simone.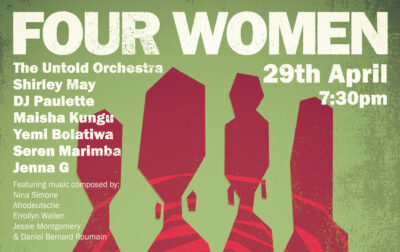 Focused on bringing the orchestral world to new audiences, The Untold Orchestra are one of Manchester's finest ensembles, appearing in venues and facilitating projects across Manchester and further afield. Recent projects include their aforementioned series of icon shows focused on the lives of artists including David Bowie, Nina Simone, Joni Mitchell, Stevie Wonder and The Beatles, collaborations with artists including Grammy award-winning pianist and composer, Bill Laurance (Snarky Puppy), Manchester rapper Skittles, The Lottery Winners and community projects working with various groups in Hulme, Moss Side, Cheetham Hill and more.
Speaking on Four Women, Founder and director Sam Davies said:
"We've been incredibly excited to announce this really special project we've been working on. We're thrilled to be able to collaborate with these incredible artists and after a year of 'digital only' projects, Four Women will be a beautiful end to a pretty challenging year. Following this we have loads of live shows (covid permitting) across Manchester and further afield and can't wait to get playing to live audiences again."