The Transports: A Tale of Exile and Migration at the Dancehouse
Chris Horkan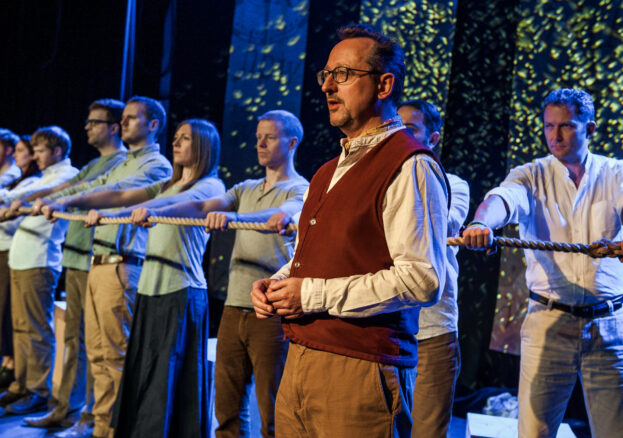 With mass migration one of the most pressing issues in today's society, this modern arrangement of Peter Bellamy's 1977 folk ballad opera The Transports is both timely and relevant.
The award-winning original staging featured key players of the English folk revival, including Martin Carthy, June Tabor and The Watersons – and its 21st Century refresh incorporates their equally talented modern counterparts: BBC Folk Award winners The Young'uns, plus Nancy Kerr, Greg Russell Faustus' Benji Kirkpatrick and Saul Rose, and Bellowhead's Rachael McShane.
This production includes fresh arrangements by Paul Sartin of Bellowhead and Faustus, and narration by Matthew Crampton, telling its central tale – of a family destroyed by crime and poverty, whole find resurrection within a new Australian colony – within the broader topics of exile and migration. Four decades on from the original, The Transports remains as important as ever.