The Toy Box: From Pop to Present at The Civic
Sara Jaspan, Exhibitions Editor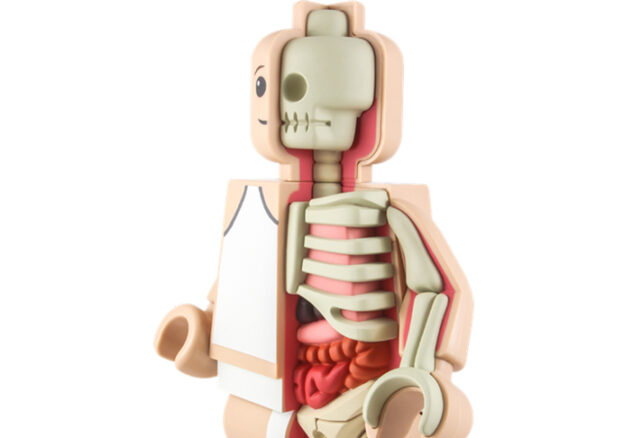 As a society, there is growing discussion around the impact of toys on childhood development. Lego's launch of its first ever female scientist figure in 2014 and Women of Nasa set in 2017 sparked great excitement, while the Let Toys Be Toys campaign continues to fight for an end to explicit toy gendering. But what about the influence of toys in contemporary art and design? This question forms the subject of a brand-new exhibition at The Civic in Barnsley, featuring works by a number of internationally renowned artists and British designers.
Highlights include a series of 10 skateboards featuring images such as the head of a decapitated Ken Barbie doll from Paul McCarthy's famous photographic exploration of American cultural mythology: PROPO (1991). The collection comes out of a unique collaboration between the Los Angeles based artist and The Skateroom – the same organisation behind similar projects with Ai Wei Wei, the Andy Warhol foundation and Grayson Perry.
Elsewhere, a limited-edition sculpture by KAWS introduces the renowned Brooklyn-based artist's interest in the avatar, id, conscience and inner child. Straddling the world of art and design, his practice ranges from street art and toy production to painting and large-scale sculpture, often drawing upon nostalgic characters and motifs invented or appropriated from popular culture. His COMPANION (RESTING PLACE) (2013) taps into the element of artifice and invention that often accompanies toys: Companion (one of KAWS' signature characters) depicted in a state of half-dissection, with his internal organs on show.
Edurado Paolozzi is yet another of the star names within The Toy Box. The artist had a profound influence on Pop Art and his work offers a strong critique of modern culture. "Sometimes I feel like a wizard in Toytown" he once said, alluding to his use of nuts, bolts, bits of toys, and other junk he found in dustbins and scrapyards, within his sculptures. He described his work as a health warning for an uncreative and thriftless society, and his screen-print and photolithograph series – General Dynamic F.U.N. (1965-70) – presents a critical reflection on the diet of consumer advertising and Hollywood entertainment so many grow up on.
Perhaps in an unintended echo of Paolozzi's words, Helen Ball (CEO at The Civic) is hopeful that The Toy Box might: "spark some creativity amongst those visiting." Toys both shape and reflect the society to which they belong – making them a revealing point of focus within contemporary art. Indeed, the exhibition's numerous examples of photorealism, print, fashion, conceptual sculpture and photography featuring fun and familiar objects, clearly demonstrates the richness of this seemingly unusual subject matter. We wish you a playful visit and suggest you dig out the Lego box, ready for when you get home.