The Missing Light at Liverpool Everyman
Kristy Stott, Theatre Editor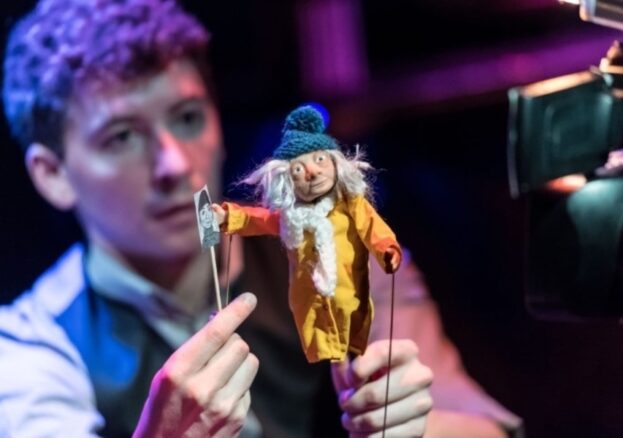 The Missing Light is a play about growing old. Using delicate puppetry, cameras, projections and music, the performance tells the story of two older people who meet each other for one last adventure – proving you're never too old for hopes and dreams.
When Warple moves into a small fishing village by the seaside, he sees his neighbour, Hilda, looking out towards the horizon each night, searching for a glimpse of her long-lost husband. When loneliness, curiosity and a far-off flickering light brings them together, the two friends embark on a surprising journey to reconcile their pasts and to search for what might lie within their futures.
Make Do and Mend Theatre Company was founded by Liverpool born actor and theatre-maker Mark Arends in 2012. Since 2012 the company have been creating family-friendly performances that discuss big themes while incorporating inventive theatrical techniques. The company has toured nationally and internationally with At the End of Everything Else and the award-winning Something Very Far Away, and The Missing Light is their third show.
There is no theatre more important than that which is able to access young minds; fusing puppetry, film and live animation, The Missing Light is an enchanting family performance about hopes, dreams, togetherness and true friendship.