The Met Reopening Season
Kristy Stott, Theatre Editor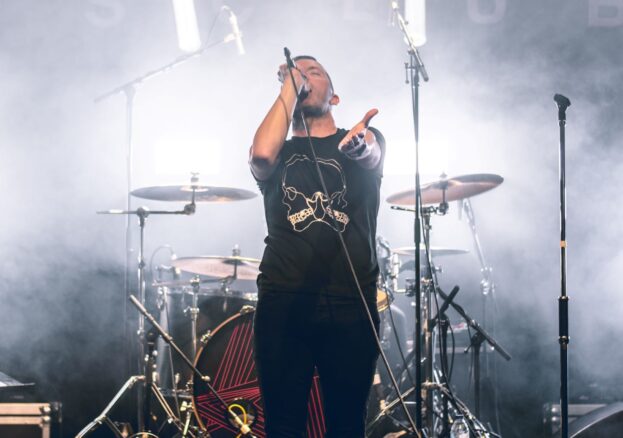 Just over a year ago the coronavirus pandemic brought our world to a standstill, with many events, shows and gigs being cancelled or postponed.
Now we're on the sweet road to easing lockdown restrictions, The Met in Bury have announced a reopening season of Covid-safe live performance and gigs. In line with the current government roadmap out of lockdown, The Met will open its doors from 17 May. The celebratory reopening programme features music, comedy, talks and fabulous family fun, with comedian Justin Moorhouse and DJ, director and author Don Letts, on the bill.
A fabulous reopening season of performance.
We all know the drill by now, but it is reassuring to know that temperature checks, one way systems, additional cleaning and table service are just some of the measures being taken by The Met to ensure that audiences have a Covid-safe and enjoyable experience. And the seating for shows will be set out in a cabaret-style layout.
The opening season of socially distanced events will kick off with the BBC Folk Award nominees, Belshazzar's Feast on Thursday 27 May.
Further highlights in the programme include a set from I Am Kloot frontman and Mercury Prize nominee John Bramwell. With a heady blend of Kloot classics and brand new tracks from his debut solo album, Bramwell will take the stage on Friday 28 May.
Join BBC6 Music regular, author and film-maker, Don Letts as he looks back on his remarkable life.
Join BBC6 Music regular, author and film-maker, Don Letts as he looks back on his remarkable life. As part of his There and Black Again book tour, Letts will discuss touring with The Clash, his friendship with Bob Marley and the Black Lives Matter movement on Saturday 29 May. During this special opening weekend, up-and-coming singer-songwriter Hannah White will bring her soulful sound to The Met too.
Gather up the family for a unique performance based on Steven Lee's best-selling book, How the Koala Learnt to Hug. Brimming with laughter, games and music – this is a Covid-safe theatre show suitable for ages three and up – filled with love and magic.
Meanwhile, we're thrilled that First Thursday Comedy will return for The Met reopening season. The night has a great reputation across the north-west; catch Justin Moorhouse alongside BBC New Comedy Award finalist Alun Cochrane, Peter Brush and Hannah Silvester on 3 June. And then treat yourself to a work-in-progress stand-up performance from Mock the Week and Radio 4 regular, Gary Delaney on 10 June.
Of course, Automatic, the Met's bar and restaurant is set to reopen on 18 May too. Grab a coffee, meet for lunch or enjoy dinner and pre and post-show drinks in one of Bury's best-loved eateries.
During the pandemic last year, The Met found additional fame as the broadcast and production hub for United We Stream, providing an outstanding programme of music and performance for audiences to enjoy at home. Now, 12 months on, we're absolutely thrilled that The Met are ready to welcome audiences back into their building with this fabulous reopening season of performance.