The Little Green Dragon at The Stoller Hall
Shekina Rose, Families Editor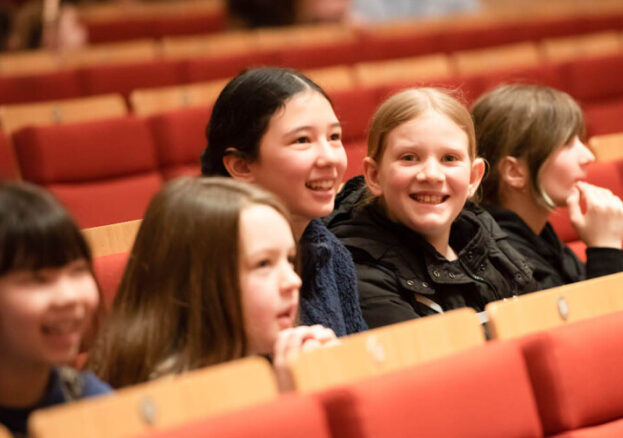 Families and the littlest music lovers of Manchester! As part of the Manchester Guitar Festival (more info below), you're invited to The Stoller Hall on Sunday 22 May for The Little Green Dragon, an interactive Early Year's workshop themed around the delightful sounds of flamenco music, for young people aged 3-5 and their grownups to enjoy together.
The Little Green Dragon is a shy dragon, he's afraid to breathe fire and he's too scared to start his journey to find his lost treasure. All he wants is to be brave, and it's up to you to help Little Dragon on his quest to find his courage, regain his bravery and hunt down the treasure he seeks.
At the core of this unique Early Years workshop is the exploration of sound and music. What does fire sound like? What does courage sound like? Can you turn familiar emotions into music? The Little Green Dragon at The Stoller Hall blends melody and dance to get your imaginations whirring and your toes tapping, while also offering a perfect opportunity to connect and spend some quality time with your little one.
As well as our favourite Little Dragon, this immersive performance at The Stoller Hall features special guest Espíritu Flamenco, music graduate from The University of Manchester, whose particular interest is in improvised flamenco, based around the traditional cante song forms, with guitar and percussion accompaniment and dance.
At 45 minutes long, this event is an ideal length of time to keep the focus of the younger children, with so much sound, music, and fun packed into an event that will create long-lasting memories.
This is part of the three-day Manchester Guitar Festival at The Stoller Hall. Enjoy three jam-packed days of concerts, talks, workshops and pop-up performances, celebrating the best guitar talent there is, combining everything from flamenco and acoustic to electric, jazz and blues and even some ukuleles!
Book your tickets for The Little Green Dragon at The Stoller Hall through the link below.