The Hepworth Wakefield Summer Fair
Creative Tourist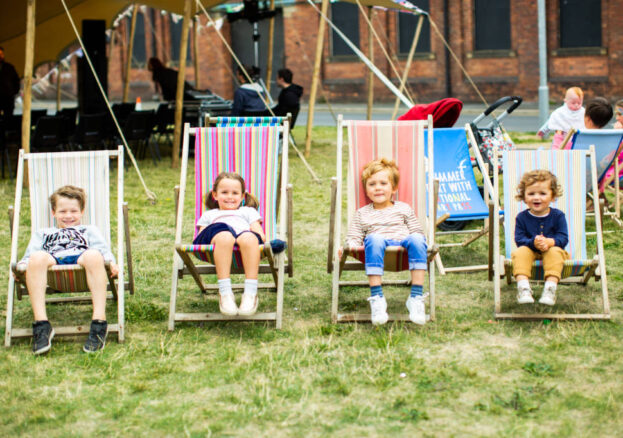 If you're after a summer festival with an artistic vibe for all the family, look no further than The Hepworth Wakefield Summer Fair.
It's an exciting line up of independent makers at the craft and food market, together with the action packed outdoor workshop, arts and performance programme.
Highlights include music in the shape of Live from The Hepworth Wakefield – a gig series from a new local promoter, Sonic Cradle: Lullaby Booth – an exploration of over 600 lullabies collected by from people across the world and a special performance from The Wakefield Community Gospel Choir on Sunday.
We're fit to burst at the thought of exploring the new Hepworth Wakefield Garden, opening this summer.
The Red Shed Players remember Peterloo in a taster of their sell out show and there's poetry from Wakefield-born and nationally acclaimed poet and performer Matt Abbott who presents his début poems for children.
There's lots more family events too, from sensory play to art pods via tote bag making and more creative activities around the gallery.
It ain't for nothing that The Hepworth Wakefield has rapidly become one of the leading cultural highlights of the North, notably beating Tate Modern to scoop the world's biggest museum prize, the Art Fund Museum of the Year in 2017.
While getting the attention of art-lovers from across the land, The Hepworth Wakefield is also renowned for being a wonderfully welcoming place, with families and community at its heart.
You really don't need an excuse to visit, but should you insist, The Hepworth Wakefield Summer Fair is a pretty good one!