The Growlers at Albert Hall
Johnny James, Managing Editor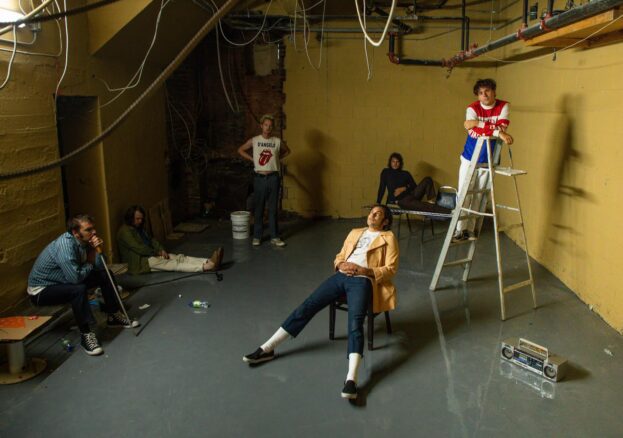 15 years after their inception, The Growlers are still finding new ways to tweak the garage rock formula. From the psychedelic 60's revivalism of 2009's Are You In Or Are You Out to the sleazy funk of 2016's City Club (produced by Julian Casablancas), each record they put out offers a new take on the genre. Their most recent effort, Natural Affair, is no different.
Leaning on 80's synth pop, Natural Affair is an unprecedentedly polished, laidback record that slinks its way through universal topics like love and ageing, as well as more contemporary ones like (anti)social media and gender constructs. The two constants in the band's sound are still there – Brooks Nielsen's gravelly, post-bender vocals and Matt Taylor's wiry guitars, but now they're enmeshed in disco-funk synths and newly slick, punchy grooves.
The band's twin punch of great songwriting and great musicianship is clear from the off, with the opening title track offering up spiky, Talking Heads-indebted guitars and breezy, layered vocals that burrow deep into the memory. A few tunes later, 'Pulp of Youth' reminds us just how effective the melancholic lilt of Nielsen's voice can be when pointed at a killer chorus. 'Social Man', meanwhile, combines crushed guitars, funky-as-hell bass, and outrageous 80's synths with lyrics that deconstruct our avatar existence.
Packed full of tunes you can't help but shake your hips and stomp your feet to, The Growlers' latest record is our favourite of theirs yet. Catch them perform it live at Albert Hall this February.