The Dragon Parade
Creative Tourist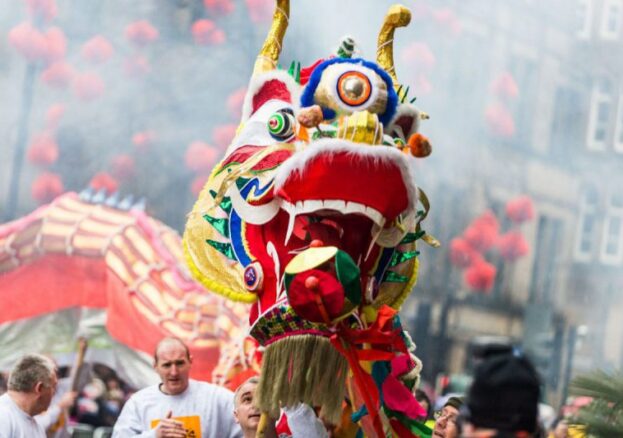 The showstopping highlight of Manchester's Chinese New Year celebrations sees Chinatown and the city centre erupt with colour, music, performance and the legendary Dragon Parade.
Gather from 12 noon on 22 January to follow the dazzling 175-foot Dragon as it makes its dramatic way to Chinatown. This year the Dragon Parade takes a different route (due to the extensive renovations taking place on Manchester Town Hall) and will set off from Manchester Central Convention Centre before snaking its way through the city centre to Chinatown. Expect traditional Lion and Ribbon dances, Chinese Opera performers, 12 zodiac animals and ancient army characters all taking part in the unmissable Dragon Parade.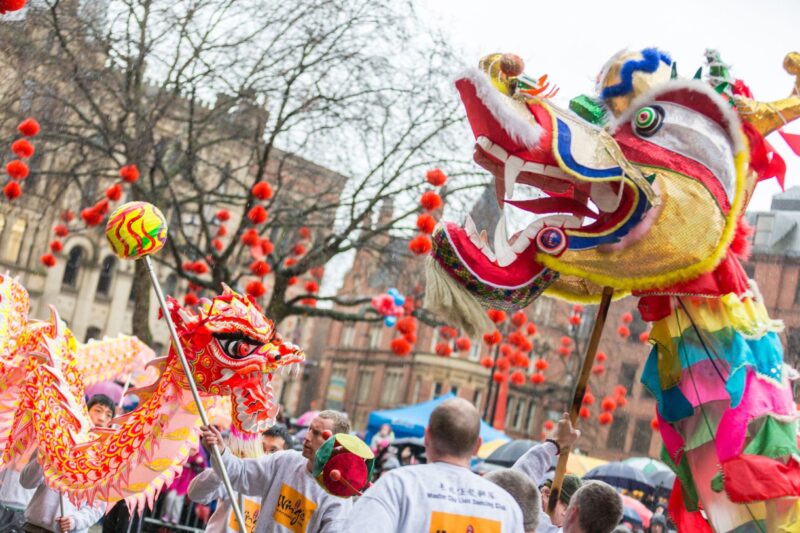 Celebrations continue in Chinatown itself – we expect the usual classical Chinese lion dances, martial arts, music, acrobatics and more dancing. Street food can also be found here and our top tip, if you fancy a seated approach, is to get down early and bagsy a table with the best views of the parade and all the celebrations on the first floors of the restaurants lining George Street, Nicholas Street and Faulkner Street.
This is the sort of event that Manchester does so well – especially for families – with plenty of thrilling activity alongside great locations like the Art Gallery, Library and many great restaurants of Chinatown to duck into and explore on the way.