The Blondin Gala at The Piece Hall
Gemma Gibb, Associate Editor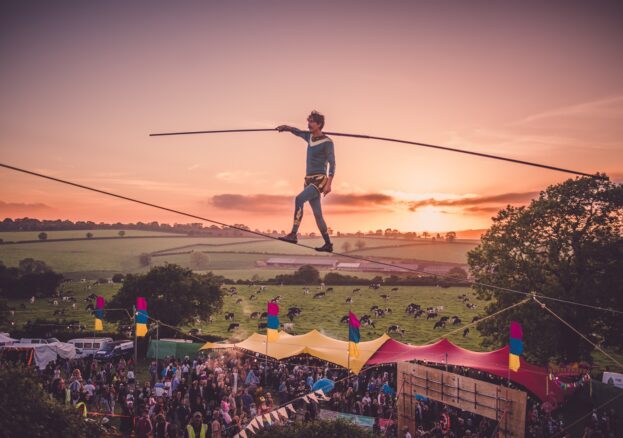 Almost 250 years since it first threw its doors open to be the first place of its kind – a progressive fusion of business , community and culture –  The Piece Hall is continuing to celebrate being back at the beating heart of historic Halifax.
Its expansive, landscaped open-air courtyard rivals the finest historic squares in Europe. Heaven for those who don't want to feel restrained by more conventional arts experiences, it's a winner for families with space to bomb around, magical colonnaded galleries to wind through, steps to leap off, water to splash in and world class arts experiences to absorb at the same time.
This September sees one of its most spectacular events yet – a celebration of the historic 1861 tightrope walk across The Piece Hall by international sensation Blondin. Newspaper reports of the time recount over 4000 people in the square itself and thousands more on the hills surrounding Halifax with views towards Blondin's nail-biting attempt. Famous for crossing Niagara Falls and other landmarks of the age, we recommend snapping up tickets fast to see the leading funambulist (official noun for tightrope walker don't you know) of our own age, Christopher Bullzini from The Bullzini Family, recreate it.
The Bullzini Family have been wowing crowds across the world in recent years for their daring shows which provide all the big wows, with stunning costume, lighting, music and captivating storytelling. Expect to be transported to a golden age of mesmirising feats.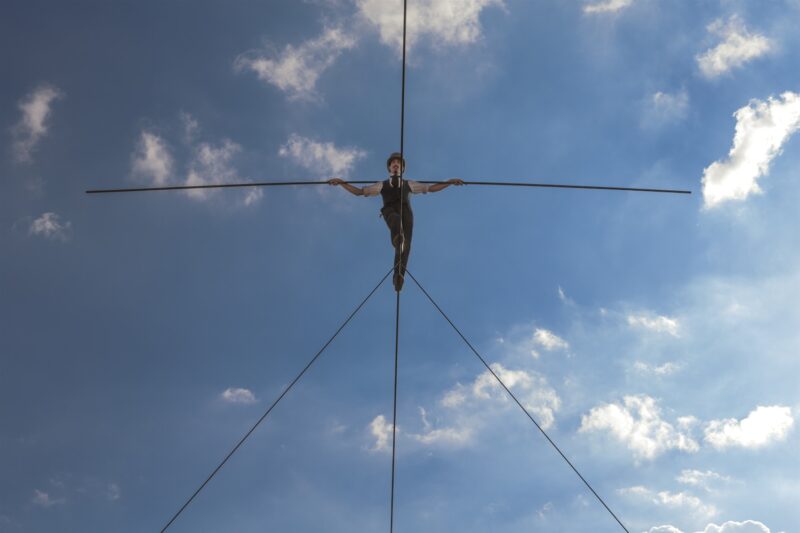 Encounter a packed programme of circus arts and vintage magic including Artizani's Giant Ringmaster, the Circus 250 Caravan, Houdini-style escapism from Mark Mark,  the curious Voyage of La Sibylle from Copperdollar and the finest of streetshows from George Orange, Ian Merchant, Madame Zucchni, Mat Ricardo and Norvil and Josephine.
Test your own skills in Victorian Circus workshops with Mat Bernard and Making Magic workshops ready to perform in The Piece Hall Magic Show.
Built with staggering ambition for the trading of "pieces" of woven woollen cloth, The Piece Hall is one of the country's most exceptional Georgian buildings and the only surviving example of the remarkable pre-industrial revolution northern cloth halls that were so vital to England's wealth.
We love that the ambition of the cultural programme continues to celebrate this incredibly special place which was renowned for the most remarkable spectacles of the time.