Temko: Riley at St Paul's Hall
Johnny James, Managing Editor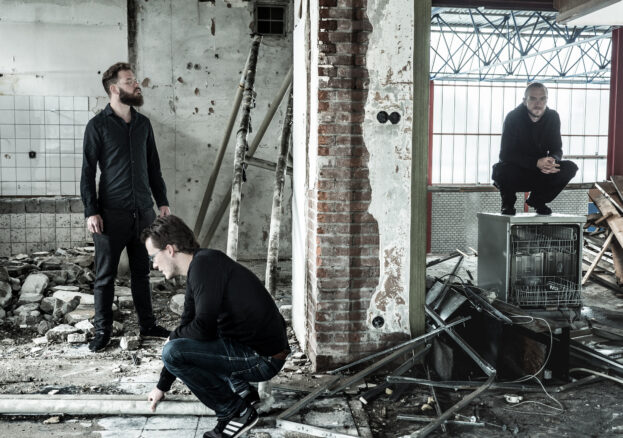 In Sanskrit the word 'shri' means 'diffusing light, radiance and beauty'. Terry Riley's Shri Camel does just this. Combining minimalist explorations with Far-Eastern atmospherics, it's a transcendental work made up of four movements. Hailing from the mid-seventies, it was written for a specifically modified keyboard used to achieve 'just intonation' tuning. At this concert, though, Temko will break Shri Camel's golden rule by ditching the synthesiser. Instead, the adventurous ensemble have built new, purpose-made instruments, on which they will negotiate Riley's notoriously difficult score.
One of the founders of minimalism, Terry Riley is best known for his landmark piece 'In C' and his groundbreaking album A Rainbow in Curved Air. Written in the mid to late sixties, these works employed rhythm in a way that simply hadn't been done before. The seventies also represented a fruitful period for the composer. Written on commission from West Germany's Radio Bremen, Shri Camel saw Riley continue his pursuit of classical minimalism while honouring a growing influence from Indian music. Recorded at CBS Studios in San Francisco, Riley performed the solo work on a modified Yamaha YC-45D combo organ, tuned in just intonation.
Temko have built their new instruments in order to achieve the precise tunings and uncanny beauty of Riley's original. Impressively, they have previously performed the work as part of a supporting set for the composer himself. The first to play it without the use of a synthesiser, their trance-inducing adaptation of the work has been warmly praised by audiences and critics alike. Also given the stamp of approval by Riley himself, this performance at St Paul's Hall as a part of the Huddersfield Contemporary Music Festival promises to be a special one.