Steve McQueen: Ashes at The Whitworth
Tom Grieve, Cinema Editor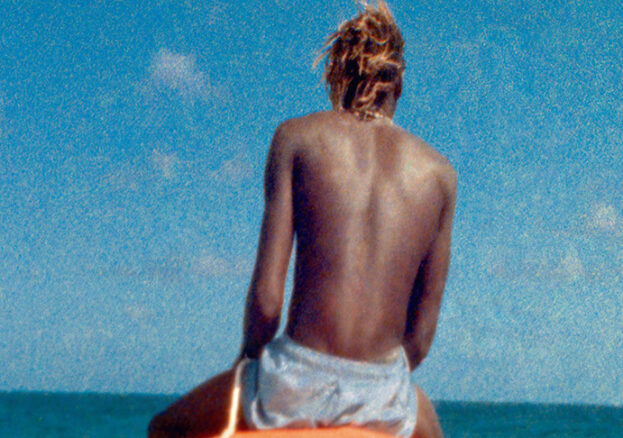 Turner Prize winning, visual artist and filmmaker Steve McQueen's double video projection Ashes (2002 – 2015) tells the story of the young Caribbean man the work is named after. McQueen first encountered Ashes in Grenada whilst making his 2002 film Carib's Leap, but the Super 8 footage he captured – of the young man stood, laughing and showing off on the bobbing prow of a boat – with the help of famed Dutch cinematographer Robby Müller, didn't make the final cut. McQueen revisited Grenada in 2013, but when he asked after the youthful, confident man he had filmed a decade earlier, he was told the story of Ashes' murder.
McQueen presents the grim tale of Ashes' murder by drug dealers – repeated by two unnamed local men – alongside the original Super 8 footage, and newly captured 16mm which shows the preparation of his tomb on a double sided screen. Life, energy and the movement of the turquoise Caribbean on one side; death, cement and slow, deliberate craftsmanship on the other. You can walk around the work, alternately viewing a carefree day and the final resting place of Ashes – but the audio links both pieces of footage together, making his life inseparable from the story of his death.
McQueen's most recent feature film, the 2013 Oscar-winning 12 Years A Slave depicted the brutal horrors of the American slave trade with a striking formal austerity. Ashes sees the filmmaker adopt a similar approach and it is the directness of the piece which makes it so powerful. Hope and despair are simply and eternally entwined in the short life of a winning, handsome man who met a senseless, violent death.
The showing of the piece at the Whitworth will be the cornerstone of a new programme of engagement work with young men in Manchester.