Staying Human in a Busy World at L19 Cube – The Village
Sarah-Clare Conlon, Literature Editor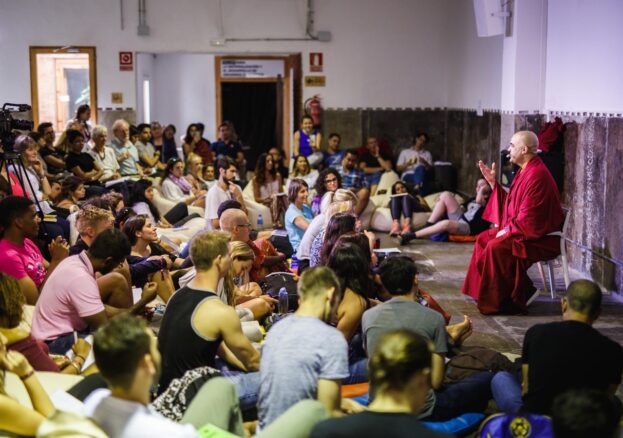 The first in a series of four talks asking 'what does it mean to be human?', Buddhist monk and mindfulness expert Gelong Thubten will elaborate on how meditation and mindfulness techniques can help us maintain our humanity and compassion in an increasingly busy world.
Many of us would describe our everyday lives as 'busy'; it's a badge some wear with pride – we like to be busy and tell others we are. This busyness can become tumultuous, the demands from those around us combined with the expectations we place on ourselves, generating increased and unsustainable levels of stress. Add to this the ever-present distractions of the digital age, the stimuli of a 24-hour seven-days-a-week culture and it is easy to be overwhelmed. However, we can and must combat this for our own good.
Some see meditation as a way of 'switching off', but in fact it's about switching on the faculty of awareness – learning to be present – training ourselves to engage. Gelong Thubten will explore how practising 'micro moments' of mindfulness throughout a busy day can help us to engage more positively with our lives. He specialises in helping people to bring mindfulness into busy environments and will be doing just that in this special L19 event.
Find out more about the other talks here.