Star of Wonder at Theatre Porto
Shekina Rose, Families Editor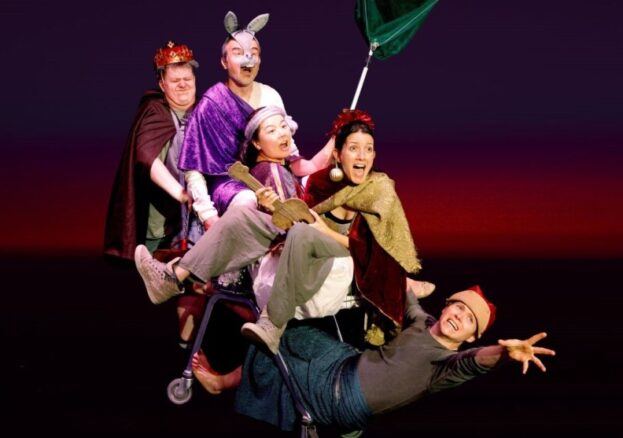 A star shines bright… where will it guide you? To Star of Wonder at Theatre Porto, we hope! Co-produced by Theatre Porto and Teatro Pomodoro, the 'Christmas show for everyone', Star of Wonder, will be lighting the way to Christmas from Monday 5 December 2022 – Wednesday 21 December 2022.
Since its recent opening in the summer of 2022, Theatre Porto in Ellesmere Port has linked up with award-winning Teatro Pomodoro, an international theatre company made up of performers and creators from five different countries to present Star of  Wonder, a brand-new collaborative festive production for children and young people. And to add another important collaborator to the list, the enthusiastic children from local primary schools in Ellesmere Port have also had a part to play in this production – sharing their unique ideas and creative input to make a Christmas show that's powerful, quirky and unforgettable. What's not to love?
Star of Wonder is a story of an adventure, of friendship, of not giving up. It is a story that may, in some ways be familiar to audiences, as we go on a journey with three travellers who follow a star. But of course nothing is simple, is it? The three travellers bicker, get completely lost, then found again. They overcome the many challenges they face, and eventually find what they were looking for all along. The heartwarming production is brought to life with its striking puppetry and live music, and its diverse cast of international and learning-disabled performers, who have delighted audiences with magical memories globally across Europe, Asia, and North America.
Star of Wonder at Theatre Porto is supported by funding from Arts Council England. It is suitable for ages 5+. Places are filling up fast so please book your tickets to avoid disappointment.