MIF23: Sonics, Stories and Scenes of the Diaspora at Manchester Museum
Maja Lorkowska, Exhibitions Editor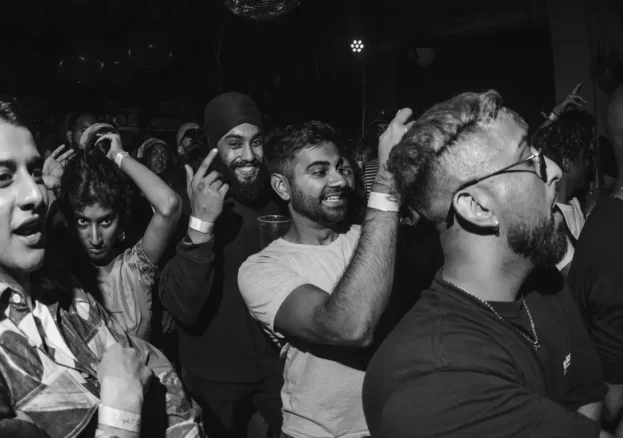 This summer, Manchester Museum will experience a takeover like no other, for one night only. Manchester International Festival 2023's Sonics, Stories and Scenes of the Diaspora celebrates the incredible contribution of South Asian diaspora to the UK music scene and wider popular culture.
The day-long event is made possible by SEEN Magazine, who are passionate about highlighting the South Asian heritage and the importance of diaspora artists today. Expect lively DJ sets and live performances, as well as more tranquil elements like screenings and panel discussions.
SEEN was founded by Tunde Adekoya, Kamila Rymajdo and Balraj Samrai with a vision of passing the mic (or keyboard) to rarely heard voices so that they can tell their own stories and connecting with scenes linked to Britain's colonial history. The magazine addresses the lack of representation of the true diversity of Britain in print media by documenting the experiences of minority groups and giving them a chance to 'write themselves back into history'.
Sonics, Stories and Scenes of the Diaspora takes place in Manchester Musuem's brand new South Asia Gallery. Created in partnership with the British Museum, it is the first permanent gallery of its kind and displays a contemporary take on South Asian and British Asian culture. Thanks to the collaborative approach, the space gathers exhibits from the British Museum as well as the best of Manchester's South Asian collections. Notably, the gallery is multilingual and was built with the South Asia Gallery Collective, which includes artists, historians, journalists and community leaders, who came together to make this celebratory space a reality.
The event features live performances, DJ sets, screenings and panel discussions and is perfectly placed in the South Asia Gallery, loudly celebrating South Asian culture and the immeasurable contribution it has made to local cultural scenes.