Sonia Boyce: Feeling Her Way at Leeds Art Gallery
Maja Lorkowska, Exhibitions Editor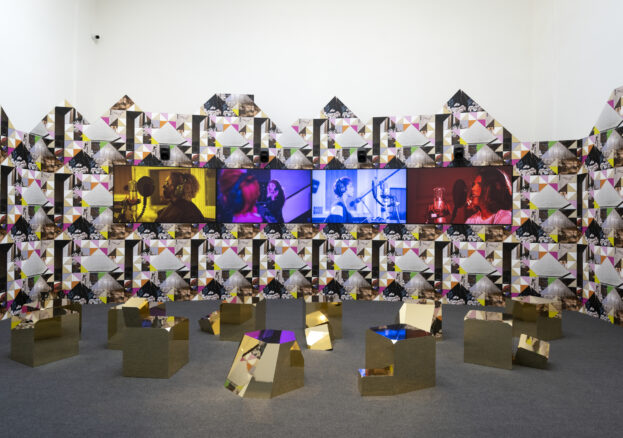 If you missed the Venice Biennale last year and still regret it to this day, don't worry! Sonia Boyce's work Feeling Her Way commissioned by the British Council for the 59th La Biennale di Venezia 2022 (which won the Golden Lion Award), is now on display at Leeds Art Gallery.
It is a fantastic opportunity to see at first hand the legendary artist's contribution to the dialogue surrounding black artists and their work in the UK, and the only chance to see this particular installation in the North. Sonia Boyce OBE RA has been  a practising artist and educator for over 30 years, she is currently Professor of Black Art and Design at University of the Arts London.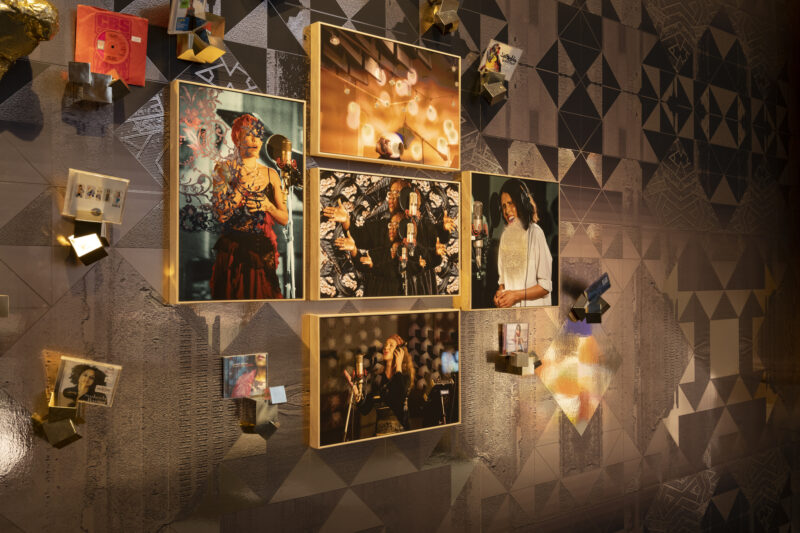 Boyce's work crosses disciplines and time, with a practice that uses collage, video, painting, sound, installation and more. Her earlier pieces can be described as Frida Kahlo-esque painted depictions of herself as a protagonist in scenarios where her race is a key aspect, drawing attention to earlier experiences and the struggles she has encountered. Later on, Boyce's work focused more on popular culture, using collage to depict the contemporary experience of a black woman. She continues to examine the issues of sexuality, religion and politics today.
Feeling Her Way stems from Boyce's Devotional project, which focuses on music by black musicians and the role of the archive, or lack thereof. It began in 1999 when the artist worked with a charity, the Liverpool Black Sisters. When faced with the question of naming female, black British singers, the group struggled to come up with any names, bringing to the fore the issue of lack of representation and general awareness. Since then, Boyce has been collecting musician's names as part of the project and the resulting artwork included collages, placards, sounds and her trademark wallpaper.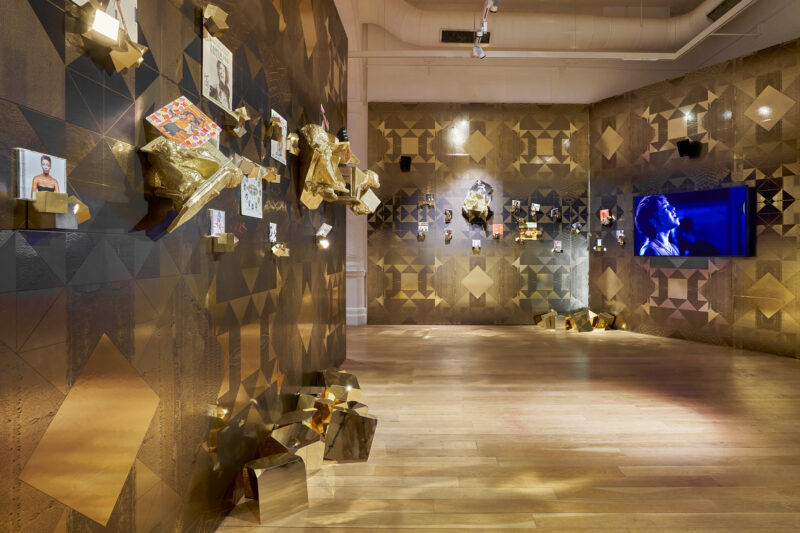 Feeling Her Way is a continuation of this line of enquiry, centering around the voices of musicians Jacqui Dankworth, Poppy Ajudha, Sofia Jernberg, Tanita Tikaram, and composer Errollyn Wallen who were brought together by Boyce at London's famous Abbey Road Studios and Atlantis Studios in Stockholm. The resulting exhibition combines video, sculptural and wall-based installations.
The exhibition is also accompanied by a one-off event on 5 October, where the artist will be in conversation with her collaborator and jazz vocalist Jacqui Dankworth, before a performance from Jacqui's trio alongside the celebrated Carducci String Quartet – take a look at the website to book.