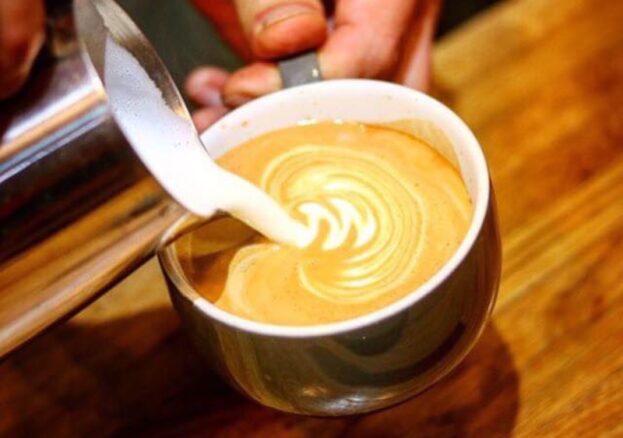 Kapow Coffee is an independent coffee shop located in Thornton's Arcade in the heart of Leeds City Centre. This tiny, three-storey café packs a huge punch when it comes to flavour, with a wide range of coffee beans on offer, plus delicious sandwiches and homemade cakes and brownies. The wide menu comes with plenty of vegan and veggie-friendly options.
Serving the commuters, tourists and coffee-lovers of Leeds since 2013, Kapow Coffee's original branch at 46 The Calls is in a picturesque spot overlooking the River Aire. Swiftly becoming a favourite with locals, the shop has since expanded into the beautiful Victorian surroundings of Thornton's Arcade.
Get a quick cup of coffee on the go, or tuck yourself away in one of the café's cosy hidden nooks, looking out of the gorgeous arched windows onto the shops and passersby below. The shop may be narrow, but once you're nestled into one of the tables among the low lamps and bookshelves you'll feel right at home.
Kapow doesn't just value great coffee – creativity is at the heart of the business and the coffee shop champions local artists, displaying original artwork in-house and joining in with Leeds arts events including Light Night Leeds, a city-wide festival of light.
The café doubles up as a shop for coffee aficionados, providing a great selection of fresh coffee beans from some of the best roasters across the UK. You can buy the beans as they are, or Kapow Coffee will grind them for you free of charge. Pick up all of the filters, mugs, drippers, scales and coffee machines you need to recreate the Kapow Coffee experience at home; and the friendly, knowledgeable staff are happy to give you all the advice you need to make the most of your new beans and gear.