City Varieties Music Hall
Alice Hiley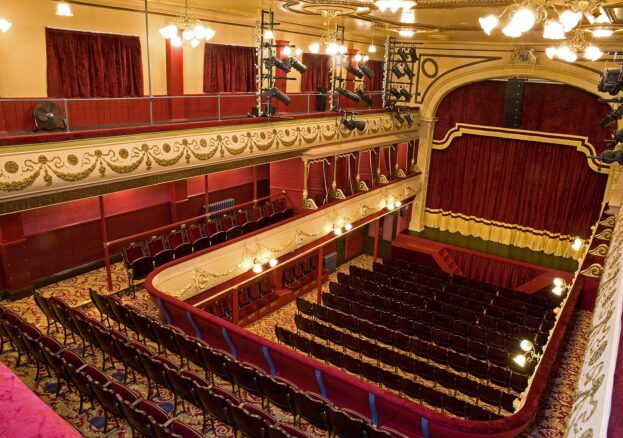 Established in 1865 as a room for the working class above The White Swan pub, The City Varieties Music Hall is Leeds' hidden gem – and Guinness World Record holder for the nation's longest-running music hall.
Despite numerous ownership and name changes, The City Varieties has remained virtually unchanged since the late 19th Century; a living, breathing homage to the music hall era. The theatre has hundreds of stories to tell – the stars who have performed on the compact stage, from Charlie Chaplin and Houdini to Russell Crowe; the prince who hid in the balcony to secretly court a music hall queen; the baby born during a pantomime and gifted free admission for life; the schoolchildren who would fire pea-shooters at the striptease acts; the renditions of Down at the Old Bull and Bush to close the BBC's The Good Old Days; and the army of volunteers who have welcomed the people of Leeds for over 155 years.
Barring a much-needed facelift in 2009-11, and the pandemic in 2020-21, The Varieties has never closed its doors. Audiences from far and wide still flock to see the brightest stars in comedy, music, variety and pantomime perform.
Visitors can enjoy a pre-show or interval drink in the historic Circle Bar, or pop across the ginnel to The White Swan pub for a warming meal. With a capacity of just 467, The Varieties is proof the best things in life come in small packages. Audiences are guaranteed a great view of the stage from the front row of the stalls to the back of the balcony. The only surviving Victorian music hall outside of London, The Varieties provides an atmosphere that's at once intimate and electric.
The theatre is part of the Leeds Heritage Theatres group; a registered charity united by a single cause of bringing people together and creating extraordinary entertainment.