Sir Scallywag and the Golden Underpants at the Stoller Hall
Shekina Rose, Families Editor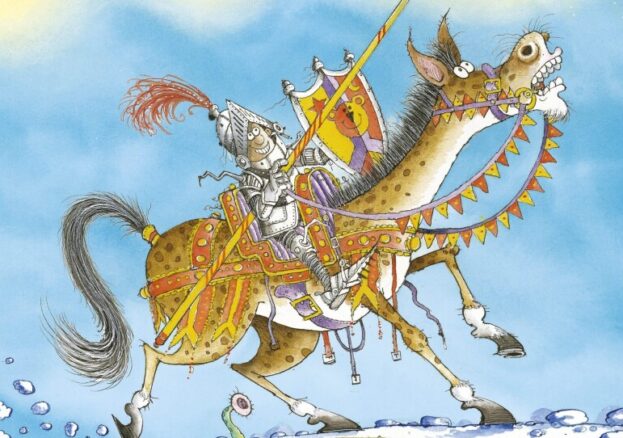 Uh-oh! King Colin's golden underpants have gone missing, and it's up to Sir Scallywag to save the day, even if he is only six years old! Youngsters aged 3-7 and their grownups are invited to an unforgettable musical journey with Sir Scallywag and the Golden Underpants at The Stoller Hall this September, in a delightful performance that combines storytelling, music, and a dash of humour to create an enjoyable experience for the whole family.
Sir Scallywag, the smallest knight with the biggest heart, is on a mission! Armed with his trusted trumpet and an insatiable thirst for adventure, he sets off on a very important quest to retrieve the king's stolen golden underpants from the clutches of the fearsome, evil giant.
Based on the best-selling children's book by award-winning children's author Giles Andreae, this is a tale of courage and friendship, as Sir Scallywag encounters both challenges and delights along the way: a mischievous dragon, a witty talking horse, and a fearless princess.
Prepare to be transported into a world of music, laughter, and excitement as the story unfolds through live orchestral music, catchy songs, and enchanting narration, with each melody carrying the audience deeper into the magical realm of Sir Scallywag's imagination.
Sing along, cheer and chant, and even join in the crazy quest, in this interactive underpants-seeking adventure for youngsters and adults alike. Sir Scallywag and the Golden Underpants at The Stoller Hall promises laughter, smiles on faces, songs in hearts and memories to last a long, long time, don't miss out – book your tickets today.