Seeing Remains at Oceans Apart Gallery
Katie Evans, Exhibitions Editor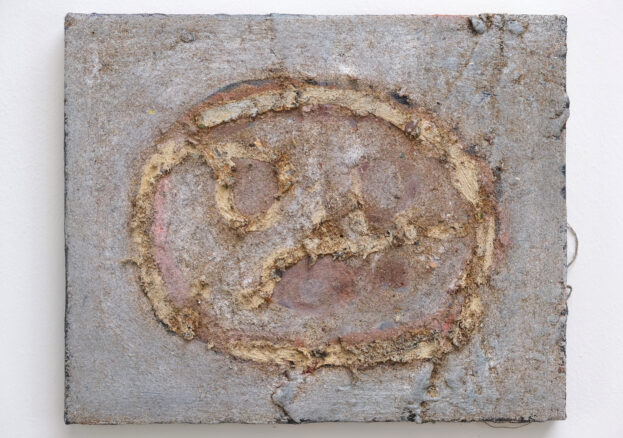 Oceans Apart presents Seeing Remains, an exciting showcase of paintings by established abstract artists from across the UK and beyond. 
Curated by Linda Hemmersbach, the works on display range from thick skins of paint to sprays of earthy pigments, each illustrating how fertile and multifaceted abstraction can be in the hands of painters tuned into materials and their textures. 
Nestled between high-rise flats and city-centre car parks, Oceans Apart is an unassuming cornerstone of Manchester's painting scene. With its characteristic industrial facade, OA holds its own as an artist-run gallery and studio space at a time when similar red-brick outfits are falling into the hands of redevelopers.
Its focus on pushing at the boundaries of contemporary painting make it the perfect platform for Seeing Remains, an exhibition that questions painting's place in individual and collective histories. How does the act of painting capture the artist's processes and perseverance? Can it illustrate the fragmentation of sensorial memories, of light and touch? And how do painters, grappling with art history, negotiate painting in the here and now?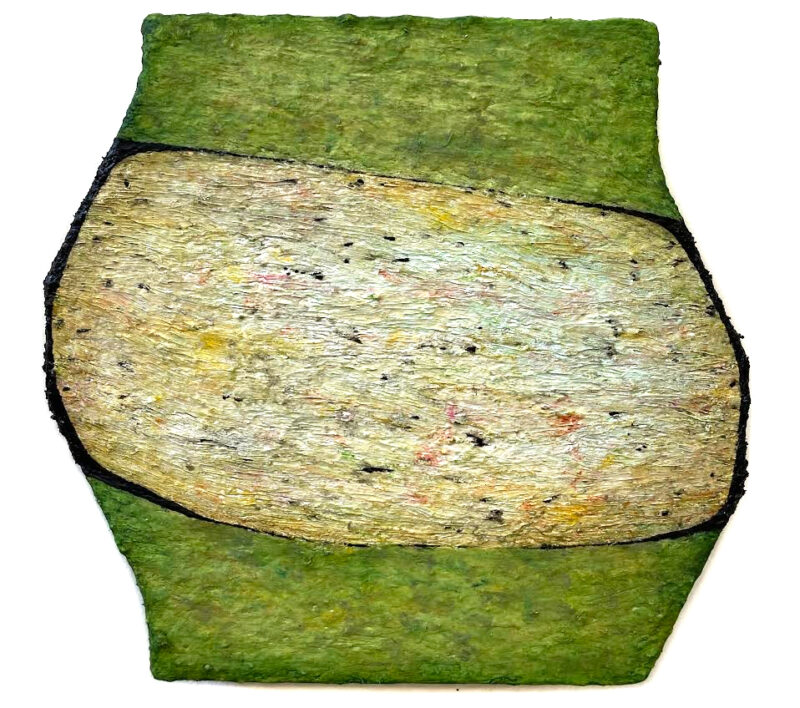 Amongst the twenty paintings are Hemmersbach's own works on aluminium. 'Uraltes Auge' (German for 'Ancient Eye') is a slippery green glow that lights up a cavernous blackness, revealing scumbled blues and burgundies. It mimics how sight becomes attuned to the nuances of colour in darkness.
And Gabriela Giroletti's 'Surroundings' (above) is an uncanny and visually stimulating cross-section – a three-dimensional X-ray that reveals pastel-speckled bone and a black membrane. And on another wall, Giroletti's work appears to have crawled from their markers, leading visitors into the adjoining room.
Ranging from the calcified and sculptural to the slick and scumbling, the physicality of the works begs viewers to get up close, to connect with something elemental, a communication that bypasses figuration and makes a beeline for a more instinctive way of feeling with our eyes.
Seeing Remains is open by appointment only. Click on the 'Visit Now' above to contact the gallery.